You know what I love about toasted coconut? It tastes like unicorns are dancing on your tongue, spreading their joy to all your tastebuds. You know what I hate about it? Toasting the b@stard. Let me show you how it goes.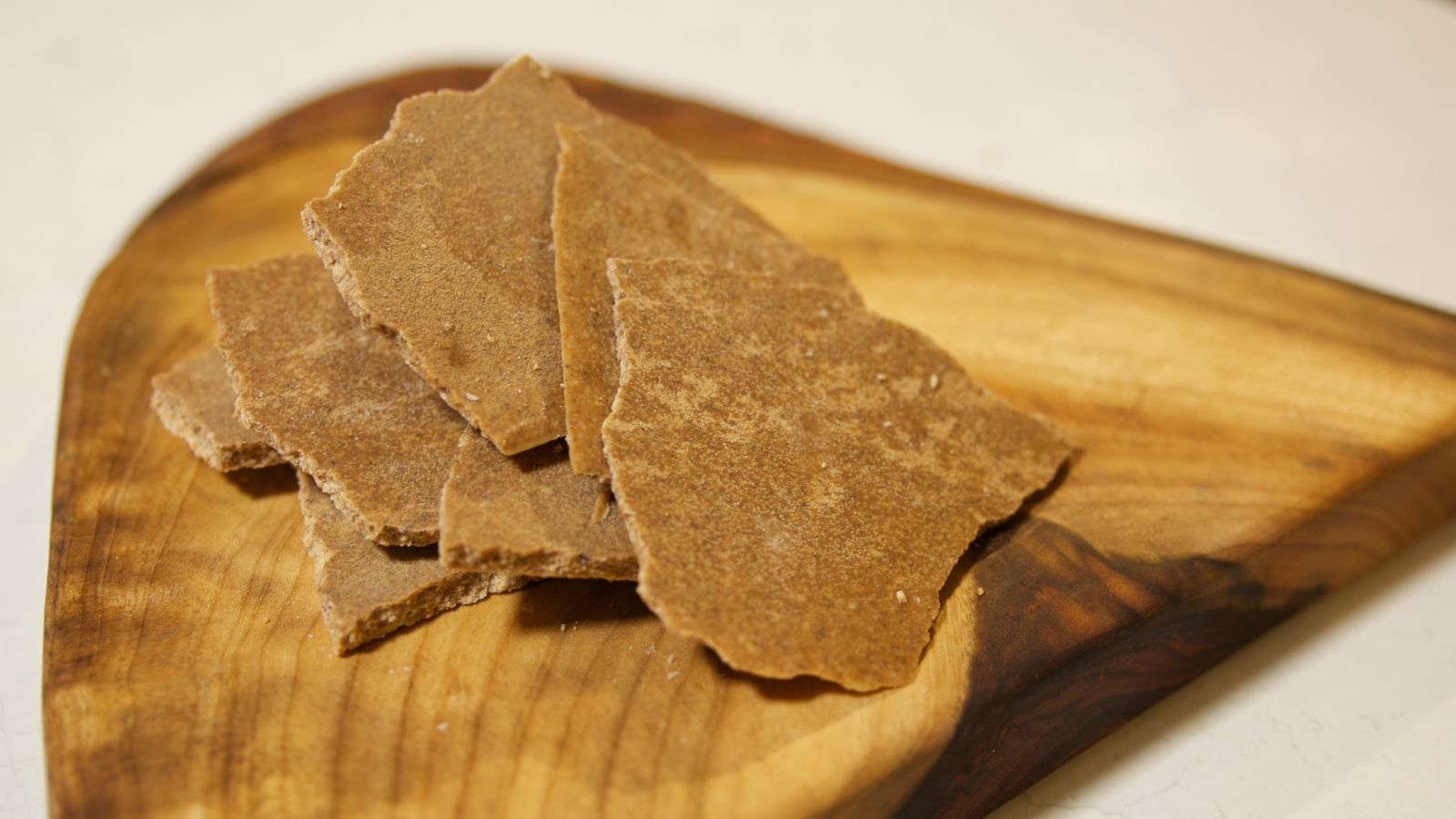 Pop it in the oven (or in a frypan)….
Check once…. Nothing
Check again….. Nothing
Check again…. Just browning on the edges
Check again…… Burnt to freaking smithereens like a smouldering pile of charcoal
Seriously coconut, I love you, why do you betray me so? I thought we had something special? I tout your amazing health benefits to all those who will listen! I spread your love far & wide & this is how you repay me? I am hurt, really hurt. People, you really need to keep a close eye on this process, coconut will screw you over without a second thought.
Raw cacao butter looks like white chocolate when it's solid & it is the fat component of the cacao bean where my beloved raw cacao comes from. It is a very stable fat & gives homemade chocolate that awesome 'mouth-feel' that we find in the store bought stuff without all the other random cr@p they add.
400g coconut- toasted (GOOD LUCK!!)
1 heaped tsp cinnamon
1/2 tsp vanilla powder
1 tbs maca powder (optional- Lucuma would be great too)
2 tbs cacao butter (melted)- you can prob sub for coconut oil
Add all the ingredients to your food processor & blend until it becomes liquid. Pour onto a baking lined tray or into chocolate moulds or ice cube trays and pop in the fridge or freezer to set. Be careful, don't be distracted through the toasting process & may the force be with you.
ABOUT THE AUTHOR
So who am I? My name is Shan Cooper. I have a food blog called MyFoodReligion. It is devoted to Pure Unadulterated Food. Food that is good for the body and the soul. Food that makes you feel good from the inside out. It is clean eating that is full of flavour! In terms of my qualifications in food, I have none but I love to cook it and eat it! I have done a lot of research into nutrition and various 'food religions' and love to learn about food, how our body's process it and respond to it. Ab's are made in the kitchen and you cannot out-train poor nutrition.