Get to Know us Better - Click here to see all of our Staff Profiles
---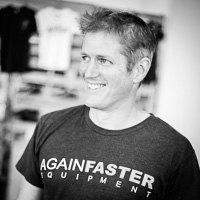 Gene Suna is the CEO of Again Faster Australia / New Zealand. He is the "Rainmaker". Gene comes from Powerful Corporate Background - Microsoft - but left there to to start Again Faster in Australia. He was a teams competitor in the 2009 CrossFit Games in Aromas and still competes once or twice per year.
Gene loves this industry, loves functional fitness and loves working with the people in the community. Because of that love for CrossFit, he left Microsoft to provide leadership for something that meant so much to him. Now, he is an industry leader who has influence in many of the intiatives happening in functional fitness around the world. Consistently, he continues to create opportunities for everyone in the industry.
Gene has a simple approach. Be genuine and when someone needs help, help them out.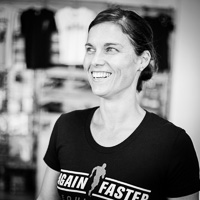 Kate Suna does all the hard work at Again Faster. Over the years, she has set up many of the policies and processes used at Again Faster. Along with that, she also looks after Human Resources and the staff. As you can imagine, she is into everything in the office and makes the place run like clockwork.
Kate is a Lvl 2 CrossFit Coach and has been for many years. She still coaches at her local box a few times a week. Here's an interesting thing about Kate. No that long ago, out of the blue, she lost the use of one of her arms due to some nerve complications. She had a major operation to repair the damage and used her expertise in CrossFit to rehabilitate herself.
She's back in business now. Overhead squatting heavier than ever and running a tight ship in the office and warehouse.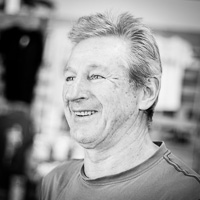 Barry Suna is the Warhouse and logistics expert who is one of those old school dudes that has bent on new technology. Not only has Barry run Warehouses most of his life, he has also run his own businesses for many years.
Barry is an adrenaline junky who rides his motorbike to work very quickly every day, and races go-karts with his sons on the weekend.
Barry is one of those guys who is practical, has a lot of wisdom, can fix anything, can do anything and can make it happen. You wouldn't be with out him.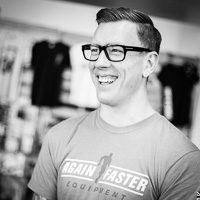 Chris Strange is one of the most helpful people you will ever meet in your life. It's a good fit because he is the main customer service contact at Again Faster. His product knowledge is second to none and he knows our systems better than anyone. Chris is swamped with requests day in and day out but he churns through it like a champ and never lets anyone down.
Chris is a CrossFitter, of course, but is also a solo adventure hiker who has been to places where very few other human beings have been. To get to those spots he needs to push the envelope and take a few gambles. He's does some pretty hairy stuff on the weekends so we always breath a sigh of relief when he turns up on Monday.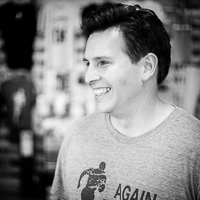 Adam Lesniak manages Media, Marketing and Sales at Again Faster. Over his career, he has managed teams at two of Australia's largest Civil and Industrial Contractors. Like Gene, Adam has Powerful Corporate Background that given him a vast array of transferable business skills.
Adam is also a professional photographer and videographer. You'll see his work all over the net, used by some of the largest sporting companies in the world and many of the CrossFit companies.
In the gym, Adam trains consistently and competes 2-3 times a year in individual, partners and Weighlifitng competitions.
If you see Adam at an event, make sure to say hello and stop for a chat.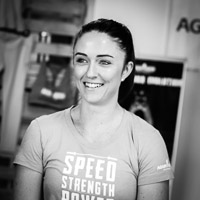 Brooke Bucholtz is the second half of the dynamic duo that keeps everything on track here at Again Faster, alongside Kate. Along with working at Again Faster, she is an Affiliate Co-Owner of CrossFit Roar in Brisbane - one of the busiest and successful smallish boxes in Australia. Since that's not enough work for her, she's a Level 1 Coach and still teaches a class or two at the box.
She now has a young son, and through her training while being pregnant, she realised the importance of helping pregnant women and young mums keep up thier training during that phase of their lives.
Brooke will tell you she's an old school CrossFitter. "A classic CrossFit session, once a day, is all you need, if you do it right!"