CHICKEN AND SWEET POTATO HASH
Author: Bryce Boratka Date Posted:20 November 2014
---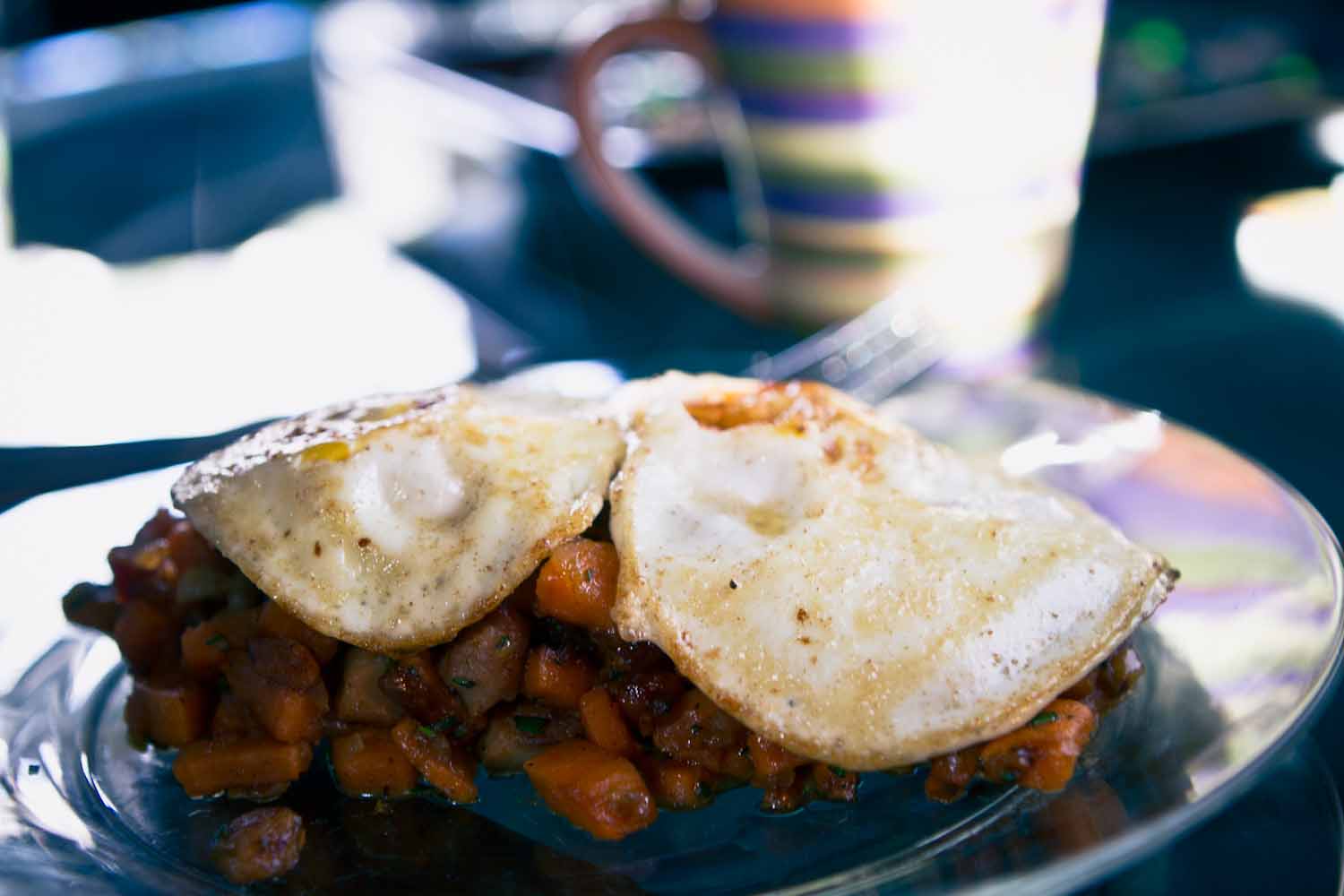 INGREDIENTS:
1 Chicken Leg (diced leg meat)
1 Sweet Potato (peeled, diced)
½ White onion (diced)
¼ Lbs. Bacon (chopped)
Herbs (oregano, tarragon)
Lemon
2 Eggs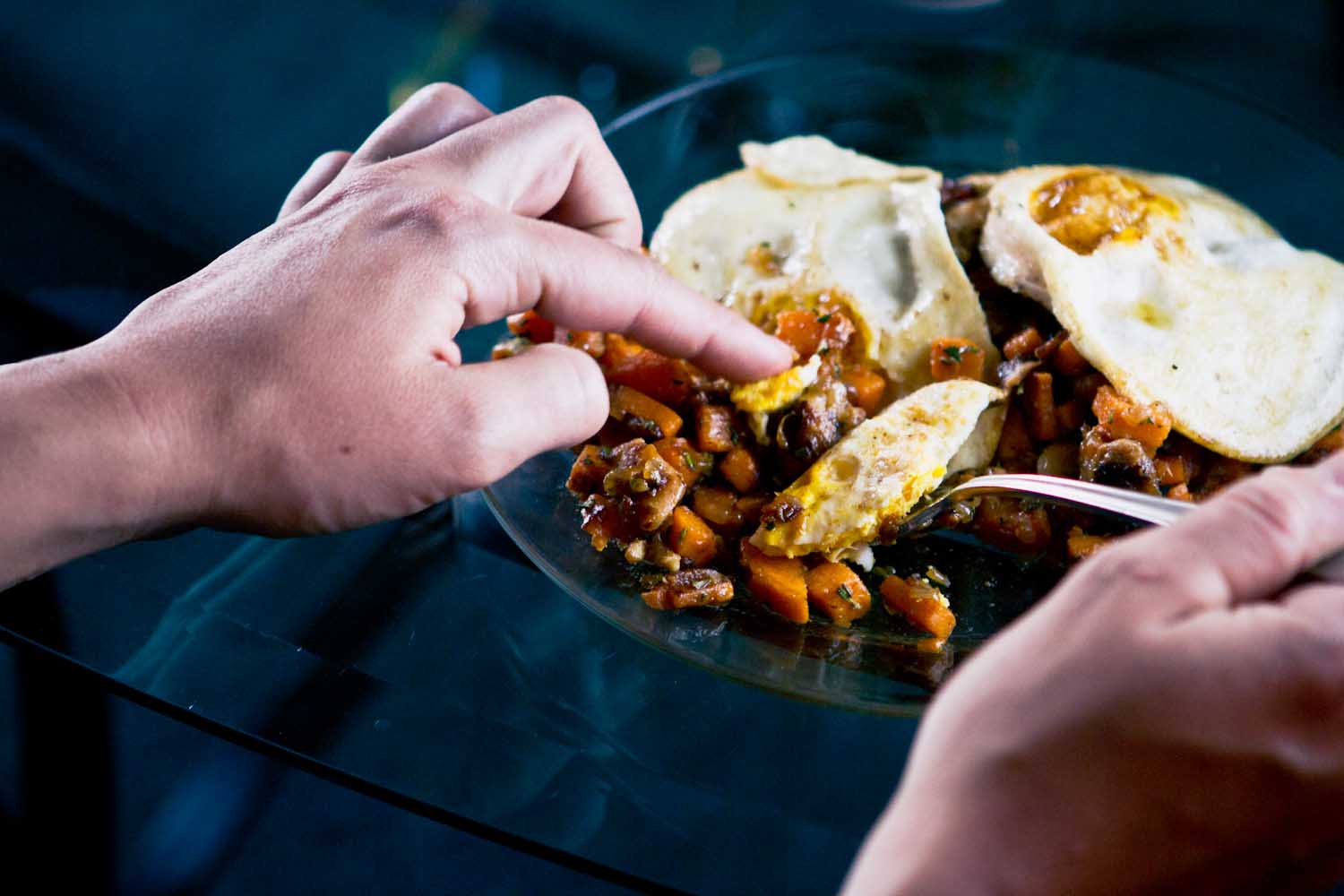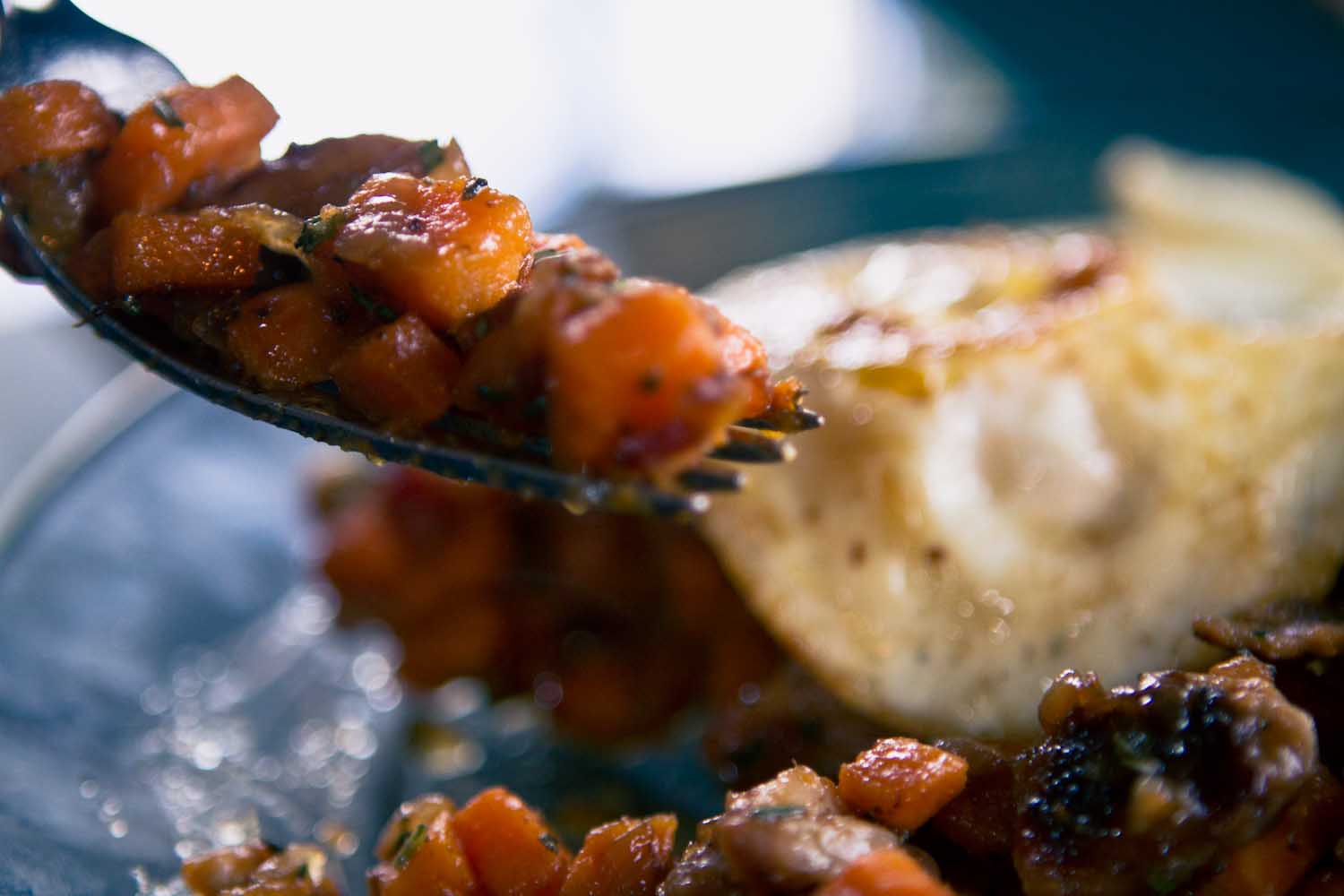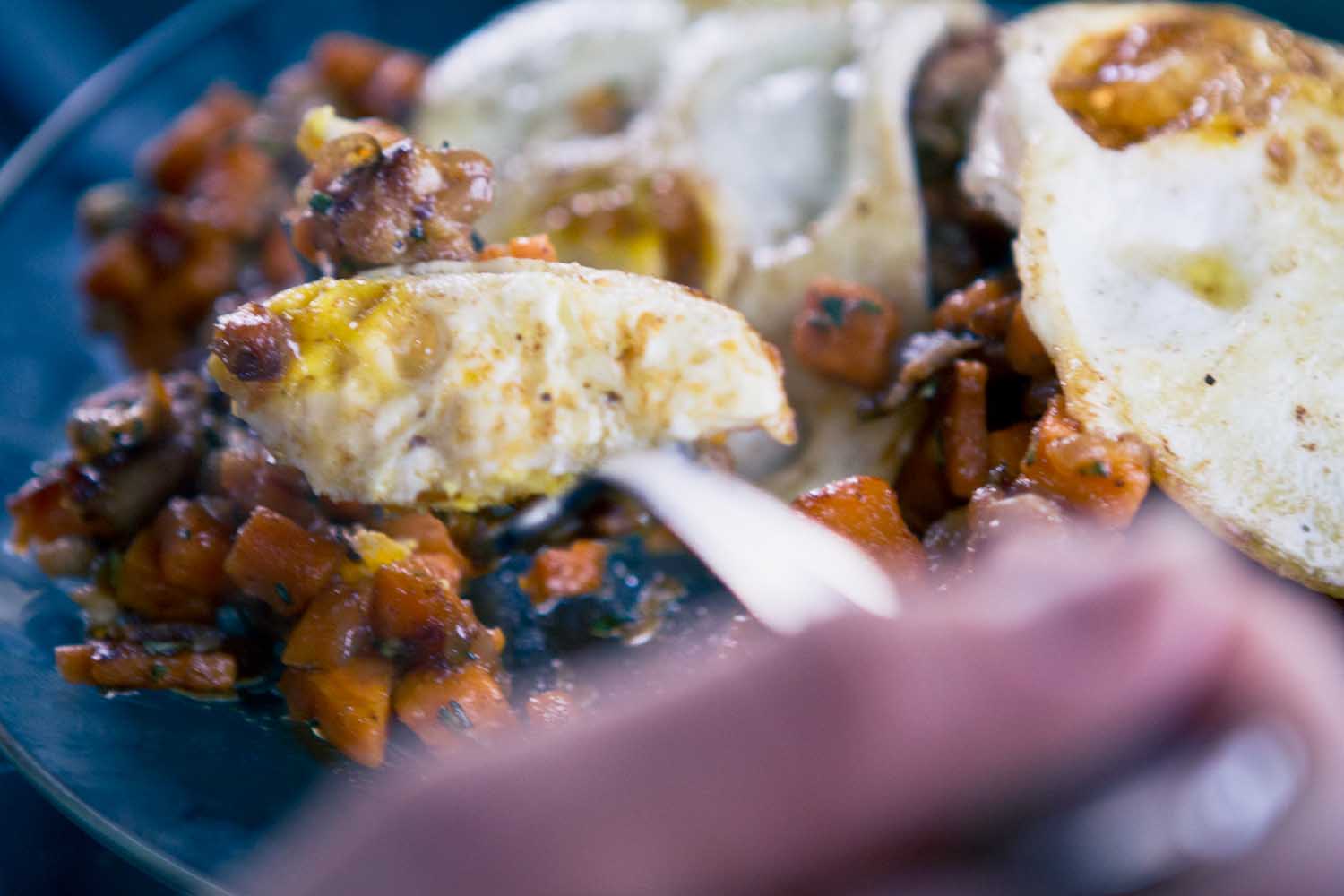 INSTRUCTIONS:
1) Begin by rendering your bacon to crisp over medium heat in a sauté pan.
2) Once bacon begins to get crisp, remove from pan leaving the fat.
3) Sear the chicken leg meat in this fat, seasoning with salt and pepper.
4) Add the onions.
5) When onions come up to temp, add the sweet potatoes.
6) Cook over medium-low heat for 15 to 20 minutes or until sweet potatoes become tender and begin to caramelize.
7) Just before serving add and mix the juice of the lemon and the chopped herbs.
8) Top with two eggs, any style.
Bryce Boratko is a regular contributor to Again Faster, a chef, a food blogger, and a new CrossFit affiliate owner. You can see more from him at his blog, The Way Food Should Be.
---
Leave a comment