BACON AND VEGETABLE FRITTATA
Author: Bryce Boratka Date Posted:20 November 2014
---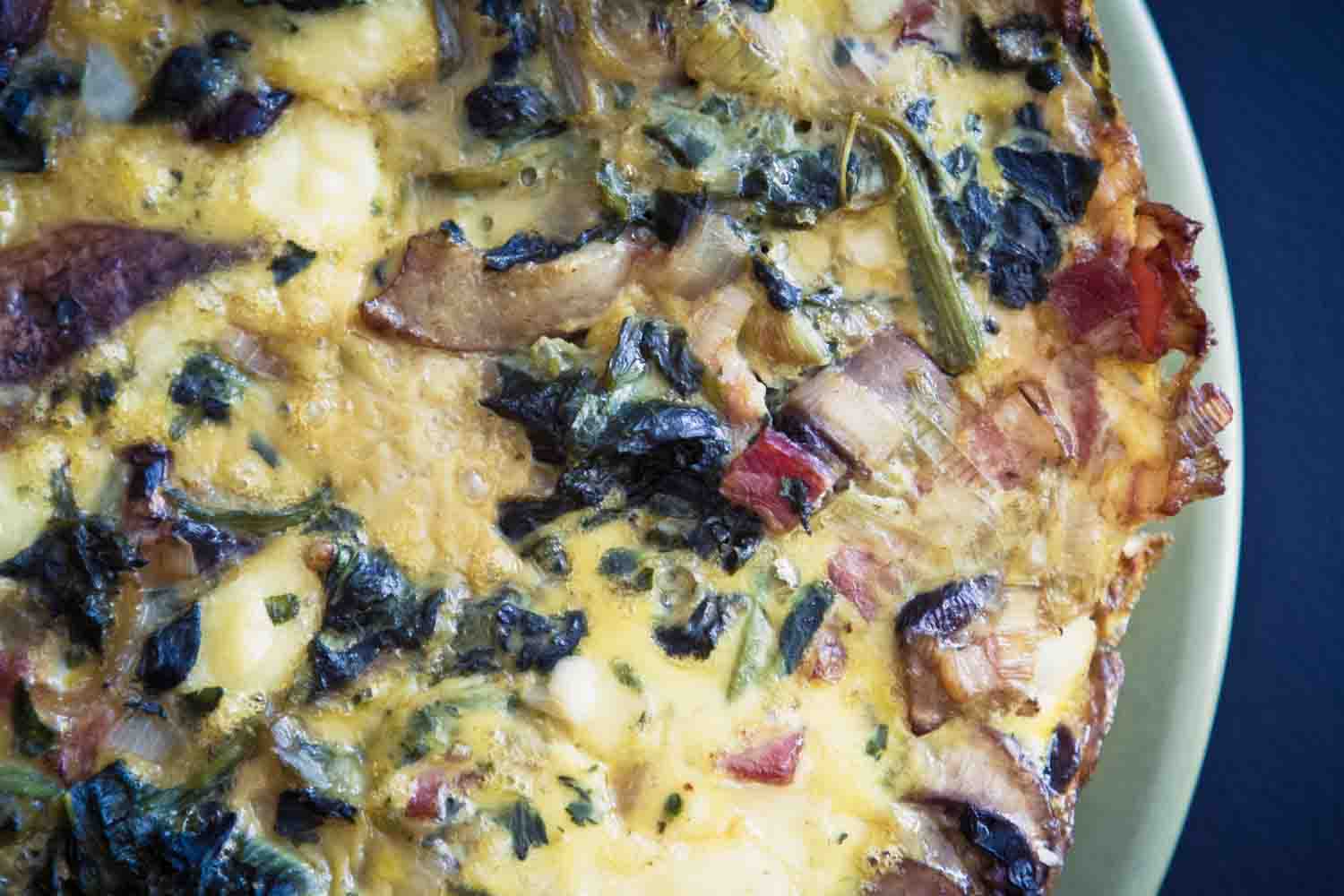 INGREDIENTS:
10 eggs (beaten)
1 lb Frozen chopped spinach (thawed, squeezed dry)
3 Spring Onions (chopped)
½ pound of Bacon (chopped)
½ pound of aged cheddar cheese (chopped)
INSTRUCTIONS:
1) Set oven to 325 degrees. Chop and render your bacon over medium heat. When bacon is crispy, add your chopped spring onion and sauté for caramelization.
2) Turn off heat and add your chopped spinach and stir to incorporate. Season with salt and pepper.
3) Stir in beaten eggs and cheese and put pan in the oven. Cook for about 30-45 minutes or until pan is jiggled and there is no movement of the mixture.
Bryce Boratko is a regular contributor to Again Faster, a chef, a food blogger, and a CrossFit affiliate owner. You can see more from him at his blog, The Way Food Should Be.
---
Leave a comment