CHOCOLATE BRITTLE WITH MACADAMIA NUT AND COCONUT
Author: Bryce Boratka Date Posted:20 November 2014
---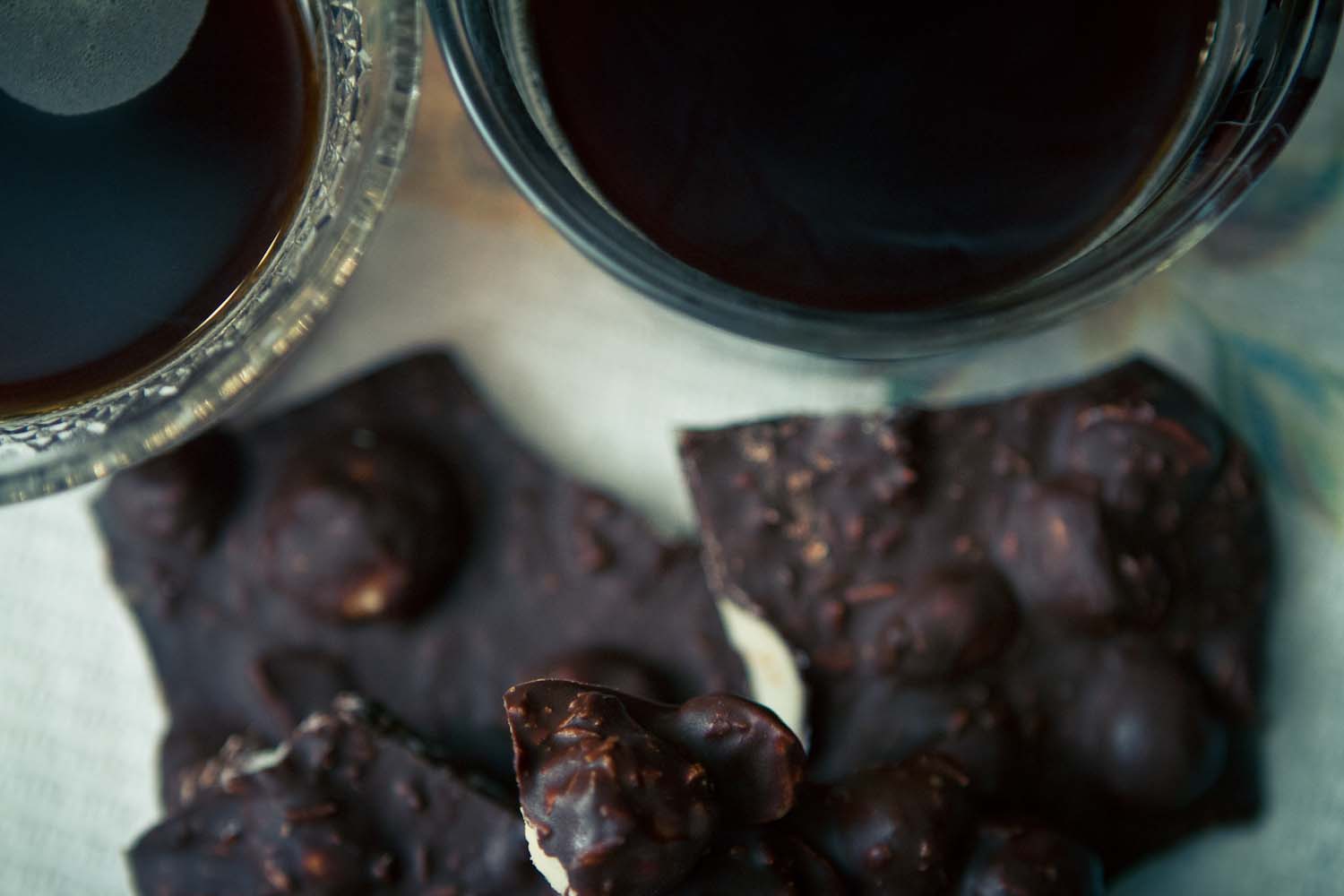 INGREDIENTS:
Chocolate (10-12 oz. of 72% cocoa)
Macadamia Nuts (6 oz. chopped)
Coconut flakes (4oz., unsweetened)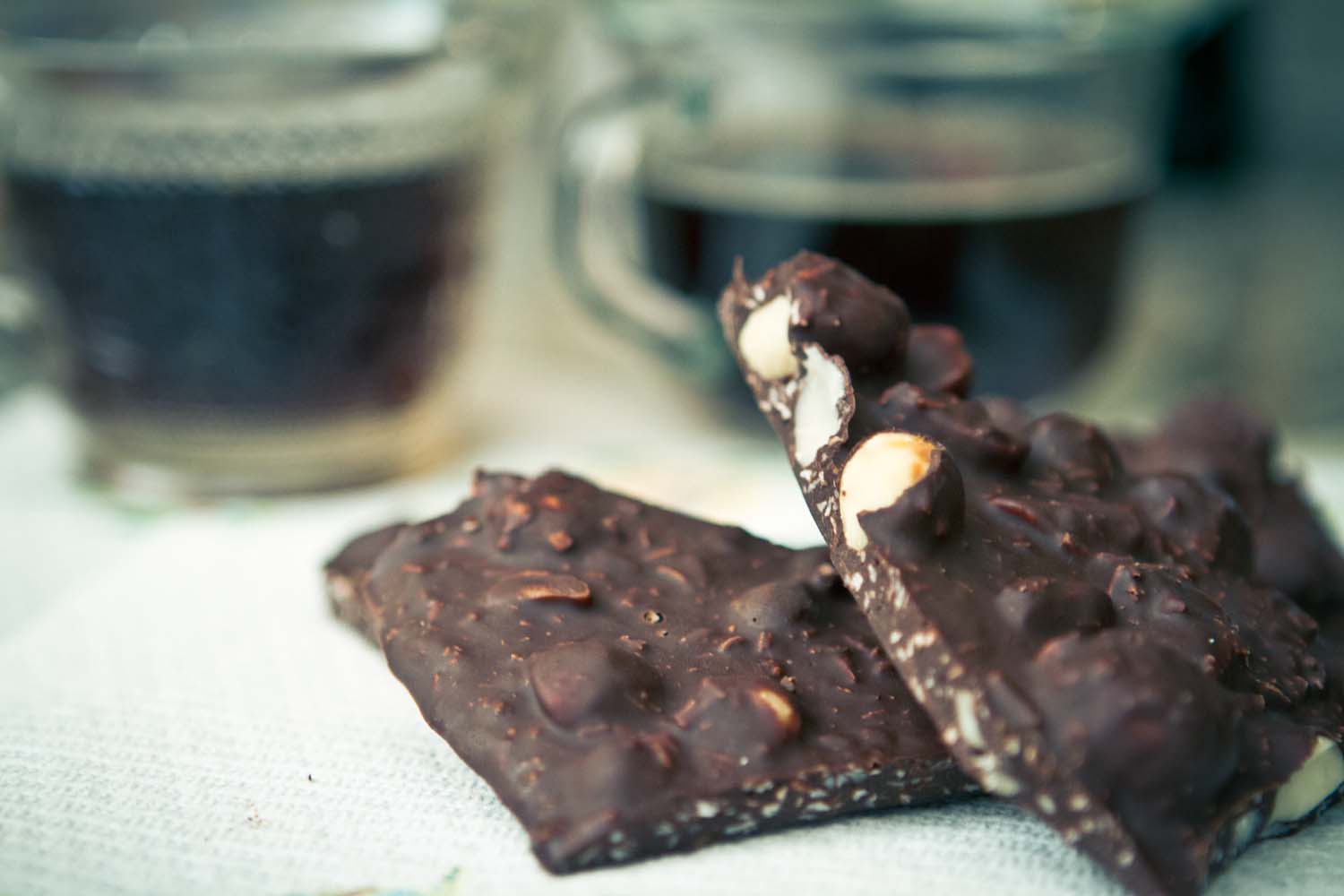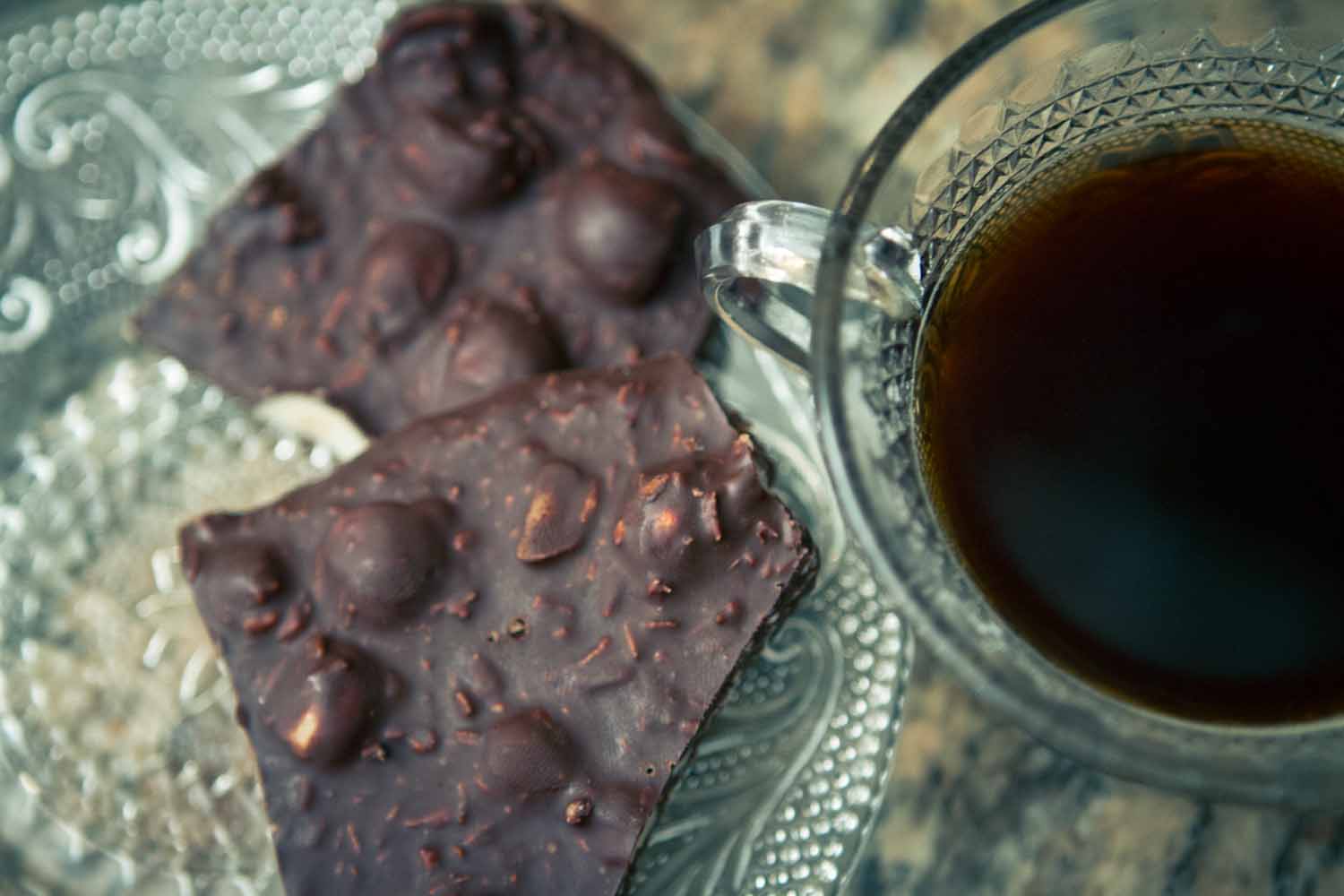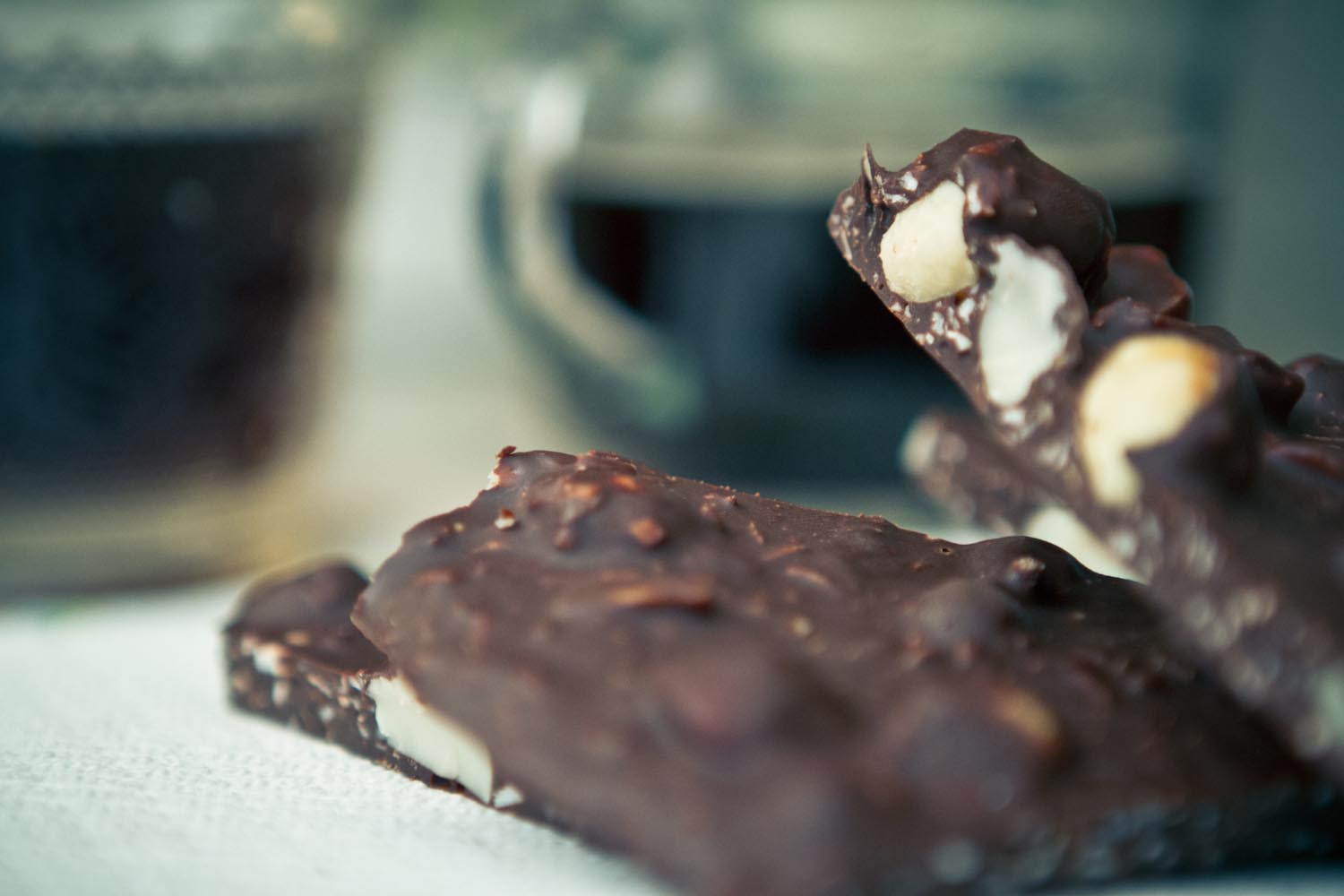 INSTRUCTIONS:
1) Over a double boiler or in the microwave, melt your chocolate.
2) Roughly chop your macadamia nuts.
3) When chocolate is melted, add your nuts and coconut, mix thoroughly.
4) On a parchment paper lined sheet pan, evenly spread chocolate mixture and refrigerate.
5) When mixture is firm, break and remove from pan.
Bryce Boratko is a regular contributor to Again Faster, a chef, a food blogger, and a future CrossFit affiliate owner. You can see more from him at his blog, The Way Food Should Be.
---
Leave a comment