NUT-FREE COCONUTTY BALLS
Author: Shan Cooper Date Posted:25 April 2014
---
These are no-nut balls. Yep, I just said that. Sometimes you just need to not have nuts in your life, other days you just need nuts. Today was a nut-free day. You can substitute the coconut butter for a nut butter of your choice if you are feeling a little less coconutty & a bit more plain nutty. Either way, the result is delicious.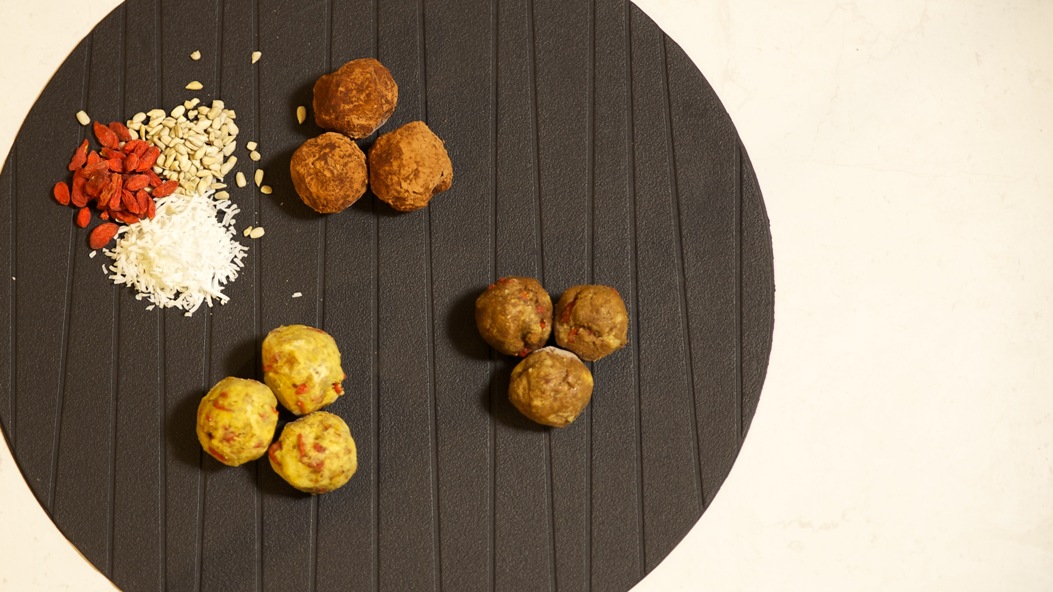 200g sunflower seeds, lightly toasted (or nut of your choice)
150g Coconut Butter
Zest & juice of 1 orange
50g Goji Berries (optional)
1 tbs Maca or Lucuma powder (optional)
2-3 tbs Raw Cacao
In your food processor blend the sunflower seeds until they start to form a paste. Add the coconut butter & orange zest & juice, lucuma/maca & blend until smooth. Add the goji berries & pulse a few times just to combine. Now I made 3 different types of balls, you can choose one or make them all too. Some I just used the batter as it is now, rolled balls & that's it. Others I rolled the same batter into balls then rolled the balls in raw cacao to coat at the end. The last lot I added a couple of tbs of raw cacao to the food processor, gave it a bit of a blend, then rolled that chocolatey goodness into balls.
ABOUT THE AUTHOR
So who am I? My name is Shan Cooper. I have a food blog called MyFoodReligion. It is devoted to Pure Unadulterated Food. Food that is good for the body and the soul. Food that makes you feel good from the inside out. It is clean eating that is full of flavour! In terms of my qualifications in food, I have none but I love to cook it and eat it! I have done a lot of research into nutrition and various 'food religions' and love to learn about food, how our body's process it and respond to it. Ab's are made in the kitchen and you cannot out-train poor nutrition.
---
Leave a comment