PAN-SEARED SOCKEYE SALMON WITH BROCCOLI
Author: Bryce Boratka Date Posted:20 November 2014
---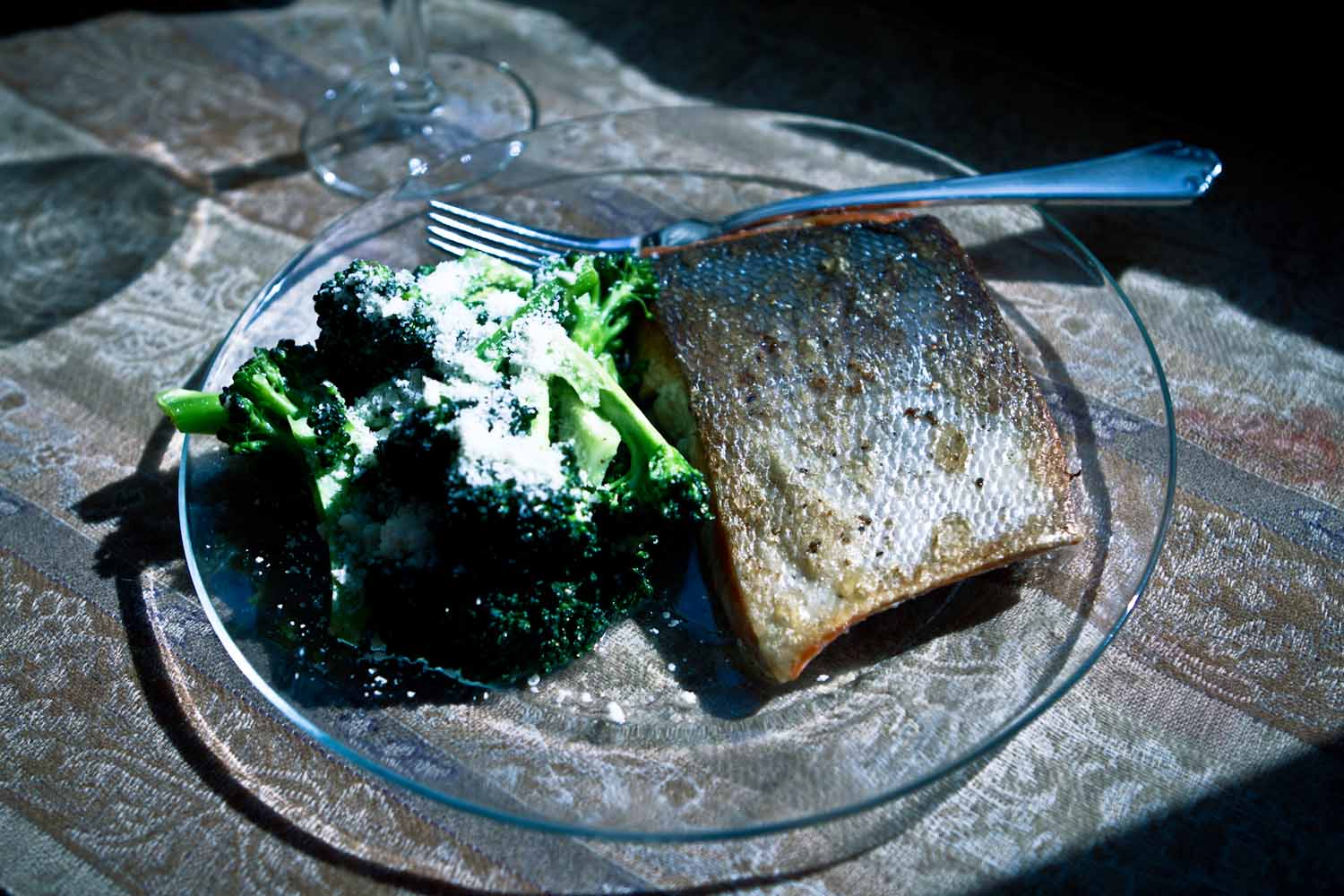 INGREDIENTS:
Wild caught Alaskan Salmon, (sockeye, coho, or king, 8-10oz)
Organic broccoli (2 medium sized heads, cut into spears)
Garlic (2 cloves, chopped)
Butter (2 TBSP)
Fat for sautéing (1 TBSP)
Salt and pepper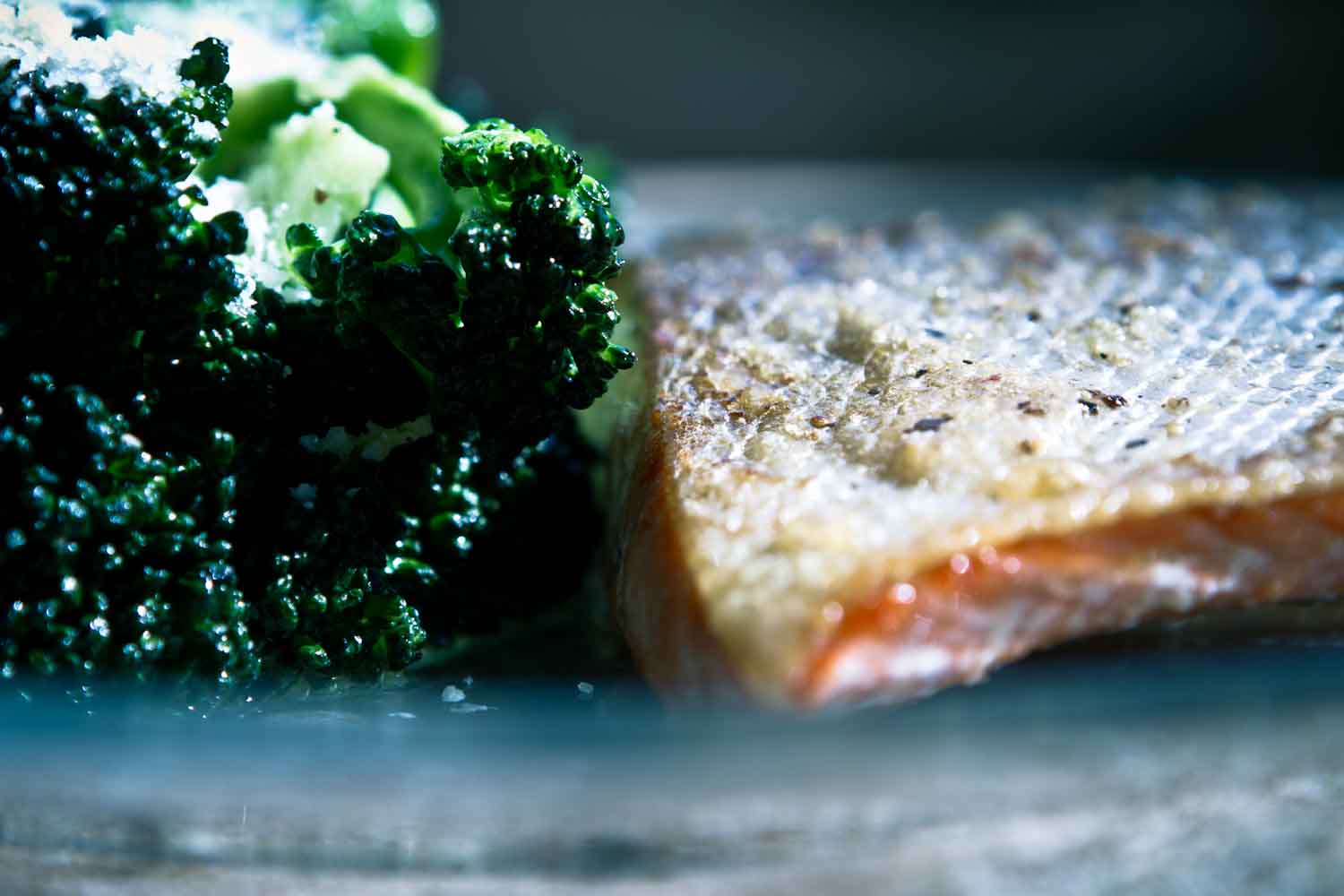 INSTRUCTIONS:
1) In a separate pan, blanch the broccoli spears in boiling, salted water no longer than 90 seconds.
2) Remove from water and reserve.
3) Turn heat on med-high under your sauté pan.
4) Season your salmon and when pan is hot, carefully place skin-side down.
5) It will take a few minutes for the skin to crisp, but make sure you check.
6) Once you have checked the skin to be crispy, add a pat of butter, then flip and remove from heat.
7) As the residual heat from the pan browns the butter, spoon over the fillet.
8) Move from pan to plate.
9) Add chopped garlic to your pan over heat again.
10) Add your broccoli to the pan after about three minutes to heat.
11) Season and add to your salmon to enjoy.
Bryce Boratko is a regular contributor to Again Faster, a chef, a food blogger, and a future CrossFit affiliate owner. You can see more from him at his blog, The Way Food Should Be.
---
Leave a comment