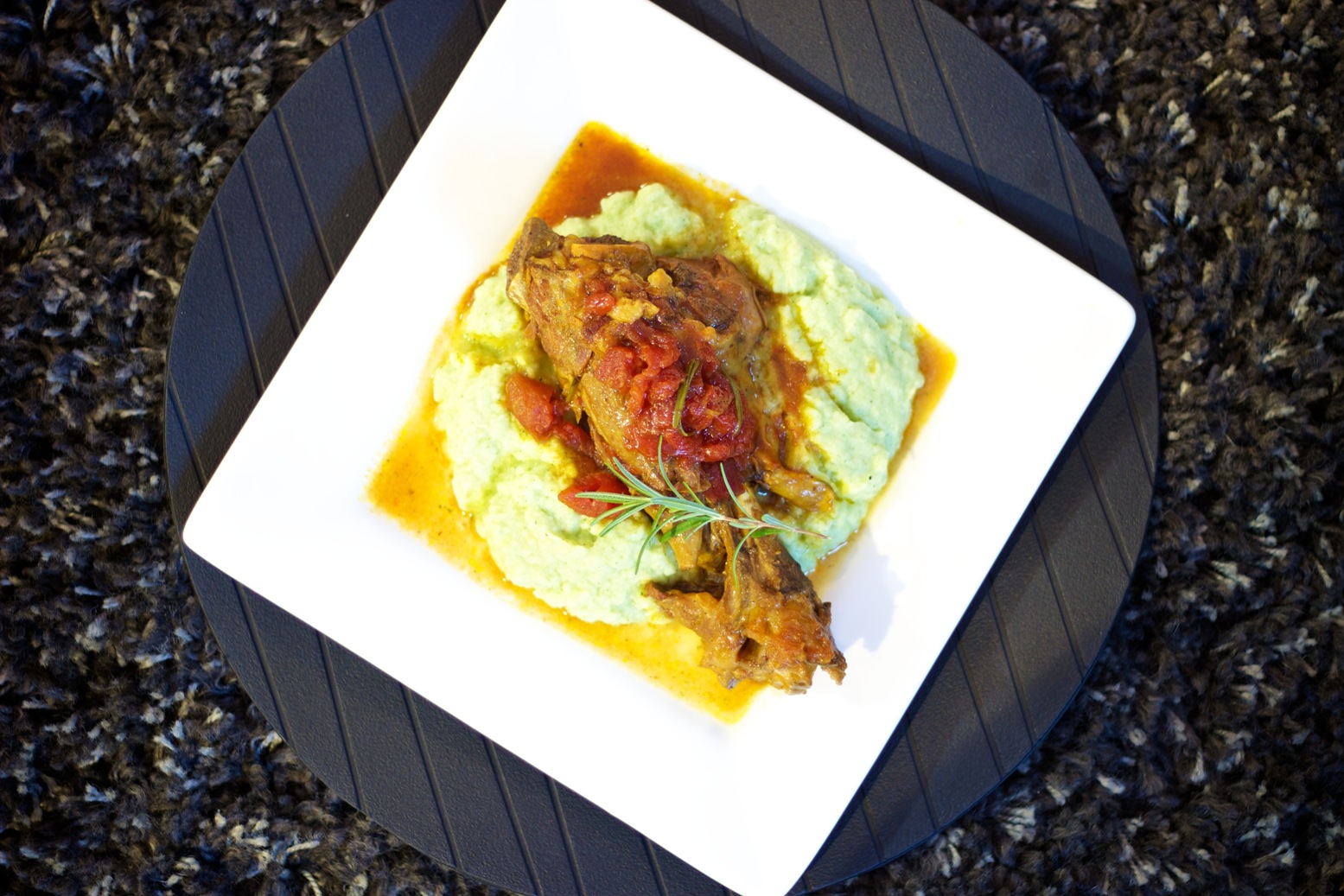 Ooooh this was exciting! My first time cooking shanks. 2nd time cooking lamb. Had no idea what I was doing but I have watched enough cooking shows in my time to give it a crack and "Ready Steady Cook" assures me that lamb, red wine & rosemary work. On a side note, I'm pretty sure it's near impossible to stuff up anything in the slow cooker so go forth & slow cook my friends. Winter won't last long so get that bad-boy some action while you can.
1 cup red wine
2 tins chopped tomatoes
1 L stock of your choice (I use my homemade beef bone broth)
1 tbs apple cider vinegar
Big pinch salt & pepper
1 onion, finely diced
3 cloves garlic, crushed
Few sprigs rosemary
2-3 tbs turmeric
4 lamb shanks
1 tbs coconut oil for cooking
Pop the turmeric in a bowl. Coat the shanks in the turmeric- you can roll them in it, I just pretty much rubbed it all over the outside. Heat the oil in a frypan, add garlic, onion and any turmeric left from coating the shanks & cook until the onion is translucent. Transfer this from pan into your slow cooker. Pop the same pan back on the heat and seal the shanks on all sides then pop them in the slow cooker too. Add all remaining ingredients to the slow cooker. Turn it on. Go do your thing for about 5 hrs. You can leave it longer. I left mine for about 7hrs. Serve with a cauliflower mash or cauliflower rice. We had ours with a cauliflower & zucchini purée.
ABOUT THE AUTHOR
So who am I? My name is Shan Cooper. I have a food blog called MyFoodReligion. It is devoted to Pure Unadulterated Food. Food that is good for the body and the soul. Food that makes you feel good from the inside out. It is clean eating that is full of flavour! In terms of my qualifications in food, I have none but I love to cook it and eat it! I have done a lot of research into nutrition and various 'food religions' and love to learn about food, how our body's process it and respond to it. Ab's are made in the kitchen and you cannot out-train poor nutrition.