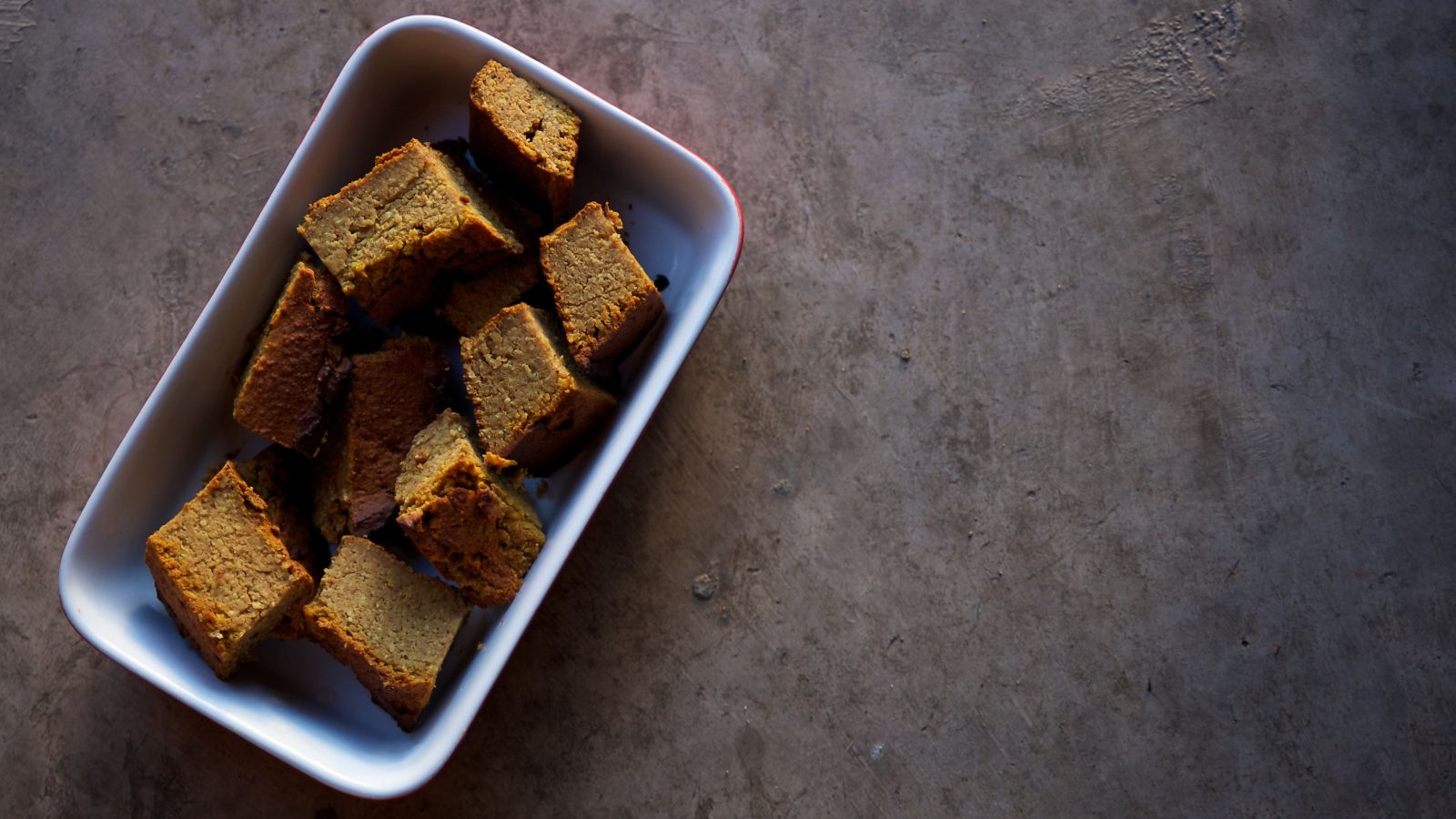 A friend of mine just had a baby so I made her a batch if these to keep her nourished while she was forced to consume disgusting hospital food. These are a great source of healthy carbs & great fats that are especially important for a nursing mum and pack a far better nutritional punch than hospital jelly & custard…..Vomit. Being in hospital with no escape from that revolting food is one of my worst nightmares, please promise me that you will come & bring me real food if I ever end up in a hospital bed! I mean seriously, how are people meant to get well when you are feeding them absolute cr@p? Bizarre people, it's just bizarre.
1 tin (420g) of chickpeas or cannelini beans, rinsed really well & drained (you could substitute for this amount of extra sweet potato if you like it paleo, it will change the texture a bit)
1/4 cup coconut oil, grassfed butter or ghee
1 cup puréed sweet potato
1 cup nut butter/seed butter/coconut butter
2 tsp cinnamon
1 tsp cloves
10 fresh dates
1 tsp vanilla powder or extract
2 eggs
Preheat oven to 160C. Add the dates, chickpeas & coconut oil to the food processor & blend until smooth. Add all remaining ingredients & blend again until all combined. In a baking paper lined cake tin or baking tray, pour in the mixture. Bake for 30-40 mins until a skewer inserted comes out just a little wet. The Blondie will continue to set once out of the oven & you want it to stay fudgy so don't overcook it. Allow to cool completely before cutting & store it in the fridge if you don't devour it all at once. It would also be delicious drizzled with some more coconut butter.
ABOUT THE AUTHOR
So who am I? My name is Shan Cooper. I have a food blog called MyFoodReligion. It is devoted to Pure Unadulterated Food. Food that is good for the body and the soul. Food that makes you feel good from the inside out. It is clean eating that is full of flavour! In terms of my qualifications in food, I have none but I love to cook it and eat it! I have done a lot of research into nutrition and various 'food religions' and love to learn about food, how our body's process it and respond to it. Ab's are made in the kitchen and you cannot out-train poor nutrition.