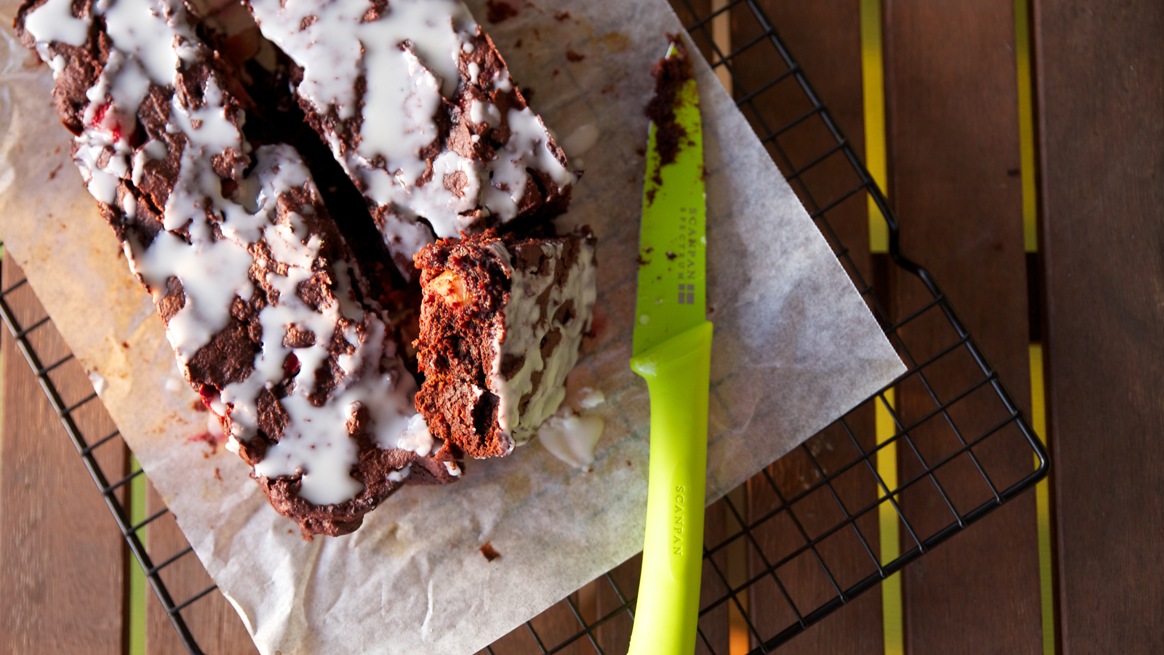 Hi Fit Fam and WELCOME to the very first FOODIE FRIDAY post! I am going to be posting some delectable treats & loads of fabulously nourishing meals for you every Friday. You can start a collection of your favourite healthy recipes and find even more over on my blog www.myfoodreligion.com or check out the facebook page, instgram or Pinterest.
Let's kick off our first Foodie Friday with a sweet treat because it's almost time for the weekend and that is cause for celebration and what better way to celebrate than with something that looks totally naughty but is totally not! I present to you my Super Fudgy Choc Strawberry Brownies.
These fudgy little suckers are delicious, loaded with magnesium & just enough sweetness to not have you plunging into a diabetic coma. Enjoy. I know I did.
1/2 cup coconut butter (or nut/seed butter)
OPTIONAL- extra coconut butter for drizzling… I mean WHY wouldn't you?
2 eggs
1/4 cup honey/maple syrup (or 10 fresh dates)
2 heaped tbs raw cacao
1 tsp vanilla powder or extract
1 tbs cinnamon
Pinch salt
1/2 tsp baking soda
1/2 cup chopped strawberries (or other berries)
2 tbs cacao nibs (or dark choc chips)
Preheat oven to 160C. Add everything except strawberries & cacao nibs to the food processor & blend until smooth. Stir through strawberries & cacao nibs. Pour into a baking paper lined loaf tin or small baking dish. Bake for about 20 mins. You want them to still be fudgy & gooey inside because they will set more as they cool. Allow to cool, drizzle with extra coconut butter, chop into squares & store in the fridge….. Or eat them all at once. I can't confirm or deny if that occurred in this instance.
So who am I? My name is Shan Cooper. I have a food blog called MyFoodReligion. It is devoted to Pure Unadulterated Food. Food that is good for the body and the soul. Food that makes you feel good from the inside out. It is clean eating that is full of flavour! In terms of my qualifications in food, I have none but I love to cook it and eat it! I have done a lot of research into nutrition and various 'food religions' and love to learn about food, how our body's process it and respond to it. Ab's are made in the kitchen and you cannot out-train poor nutrition.