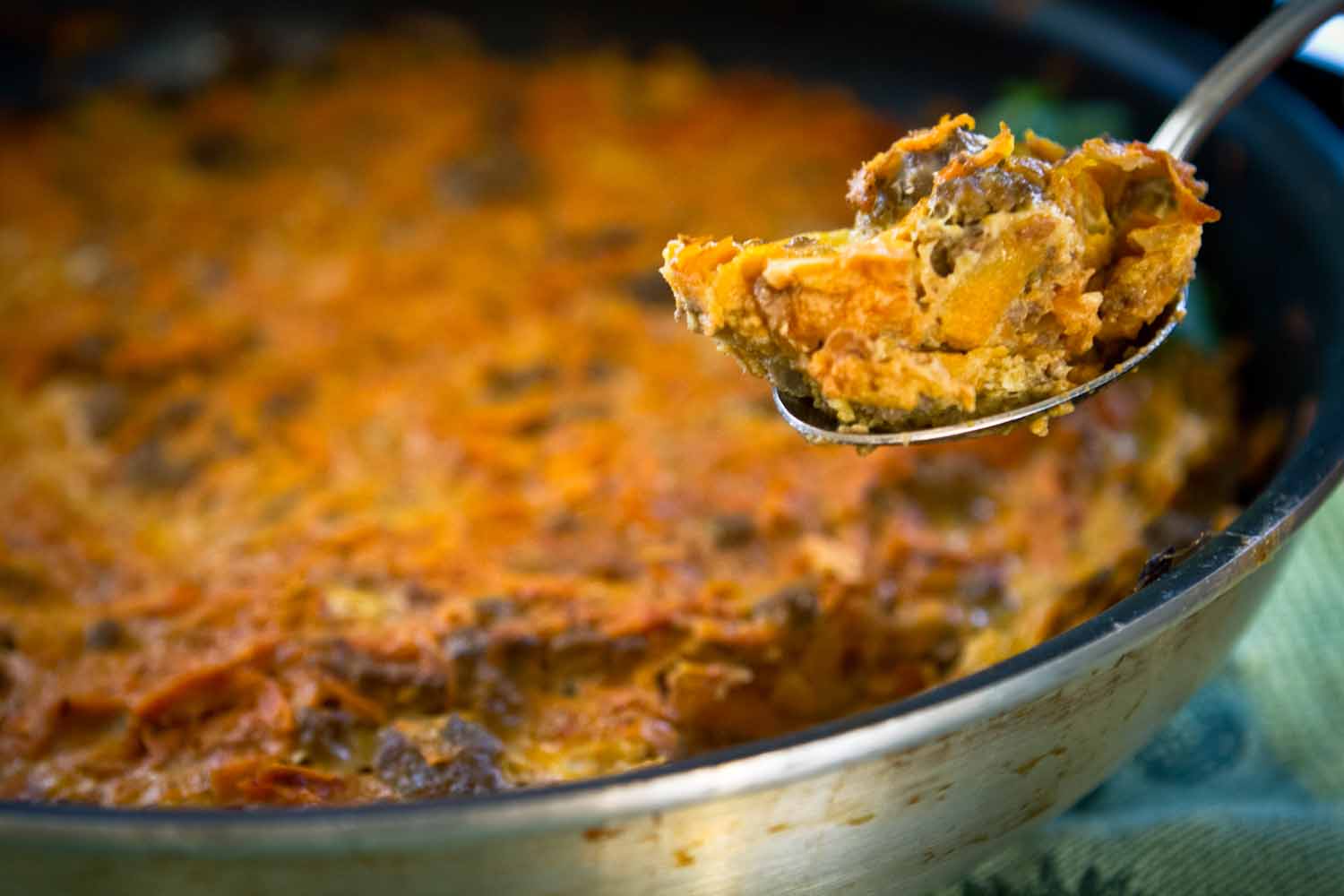 INGREDIENTS:
1lb Grass fed Ground Beef
2 sweet potatoes, shredded
1 small yellow onion, diced
6 eggs, whisked
2 garlic cloves, minced
1 tablespoon bacon fat (or other fat)
1 (14oz) can of El Pato Enchilada Sauce or homemade (see below)
1 teaspoon chili powder
½ teaspoon cumin
½ teaspoon oregano
salt and pepper, to taste

HOMEMADE ENCHILDA SAUCE

1 (14oz) can tomato sauce
¼ yellow onion, minced
⅓ cup vegetable broth
1 tablespoon coconut or olive oil
½ teaspoon garlic powder
½ teaspoon oregano
½ teaspoon chili powder
salt and black pepper, to taste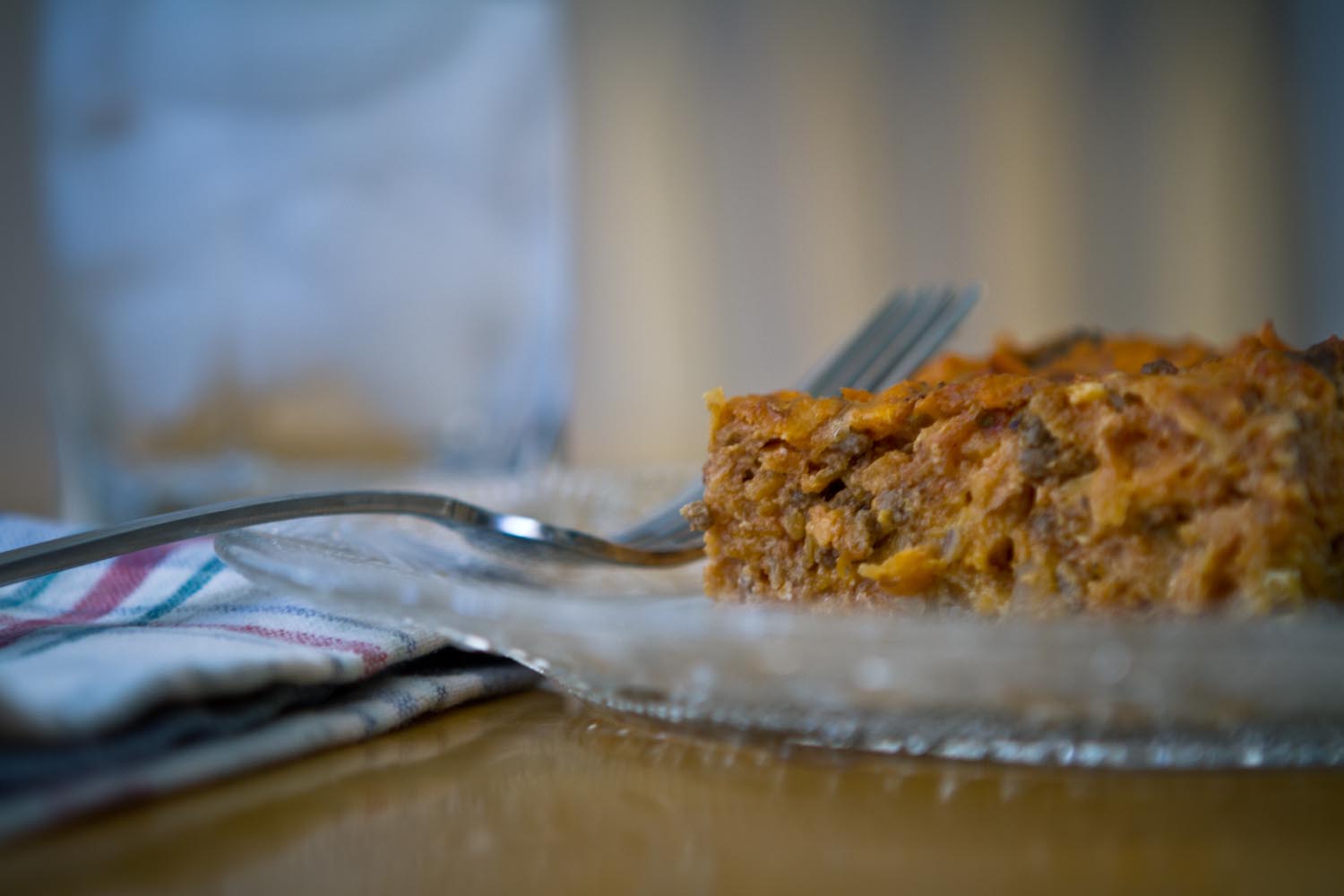 INSTRUCTIONS:
1) Preheat oven to 450 degrees.
2) Pull out a large skillet or oven proof cooking dish. (aka cast iron skillet, etc)
3) Place skillet over medium heat, add a tablespoon of fat then add your minced garlic and diced onion.
4) When onion just begins to soften, add your ground beef and use a spoon or spatula to break it up and combine with onion.
5) Now use your shredding attachment on your food processor to shred your sweet potatoes. If you don't have a food processor, just use a grater then go to the store and buy a food processor for next time. Life will be better with one.
6) When your meat is almost cooked through, add all your spices to the meat and onions and mix to combine the flavors.
7) Now pour your shredded sweet potatoes on top of the meat and pat down then add your enchilada sauce on top.
8) Cover and let simmer for around 8-10 minutes.
9) Once sweet potato begins to soften, remove from heat, add your whisked eggs and stir to combine it all together.
10) Place in oven and bake for 25-30 minutes or until eggs are cooked through.
11) Let cool, this b*tch is gonna be hot!! Then enjoy! For breakfast, lunch or dinner!!
Aside from being the author of the PaleOMG blog, Juli Bauer is also a CrossFit coach. She has also published several cookbooks like "OMG. That's Paleo?" and "The Paleo Kitchen: Finding Primal Joy in Modern Cooking". For Juli, paleo cooking isn't just a trend. "All I really want out of this blog is to make you laugh and inspire you to eat something delicious. If you don't cook, then stop looking at food blogs while sitting at your desk at work. Go to the grocery store, buy fresh food and cook it. " Juli's easy-to-read recipes make the paleo diet digestible (pun absolutely intended), approachable, and non-intimidating.