30hr Pea, Ham & Broccoli Soup
Author: Alice Nicholls Date Posted:23 August 2016
---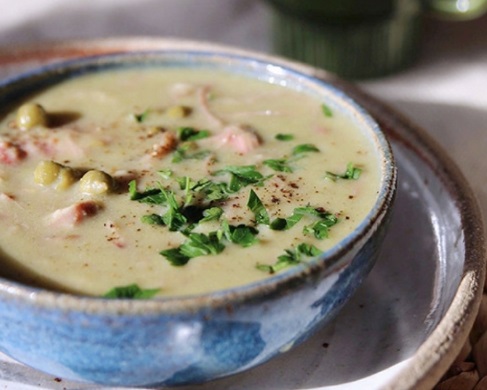 I made the most freakin' delicious soup this week.
It's thrifty and delicious.
Thriftlicious!!!
Made with chicken broth and organic ham hocks. This incredibly delicious soup comes with a whack of gut-healing and digestive system supportive gelatin + collagen.
It's such a simple dish I don't even have to go into lists of ingredients and that whole charade.
1. Slow-cook an organic pork hock (I got mine from one of my all-time fave organic butchers 'Gary's Quality Meats' in Prahran Market) in chicken stock for 24 hours to make the most incredible bone-broth (you'll need about 1 -1.5 litres of stock).
2. Add one bag of – frozen – organic peas for the last 8 hours.
3. Remove 2 cups of the cooked broth and half the peas and blend along with a whole head of raw organic broccoli (I do it in my much-loved Vitamix for extra smoothness).
4. Add blended greens back in the slow-cooker for a final last 15 mins on high.
Sprinkle of sea salt, ANNNDD she's done.
Bloody-brilliant #MakeYourGrandmaProud.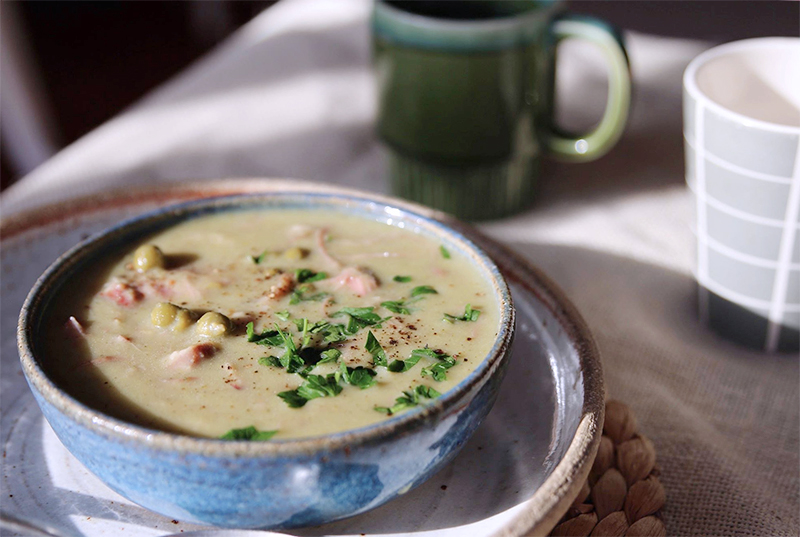 ABOUT THE AUTHOR
I'm Alice Nicholls. I'm a Nutritional Medicine Practitiioner, Health Coach and Life Coach. I specialize in the topic of functional healing and nutrition. This is because a nourishing lifestyle - including the food we eat for health and energy, the self-care practices we utilise and our mindset work - will be the foundation a life that wwe love is built on.
You will find information on The Whole Daily that will help you feel better in your physical body, stronger in your emotional body and inspired by your own potential.
---
Leave a comment