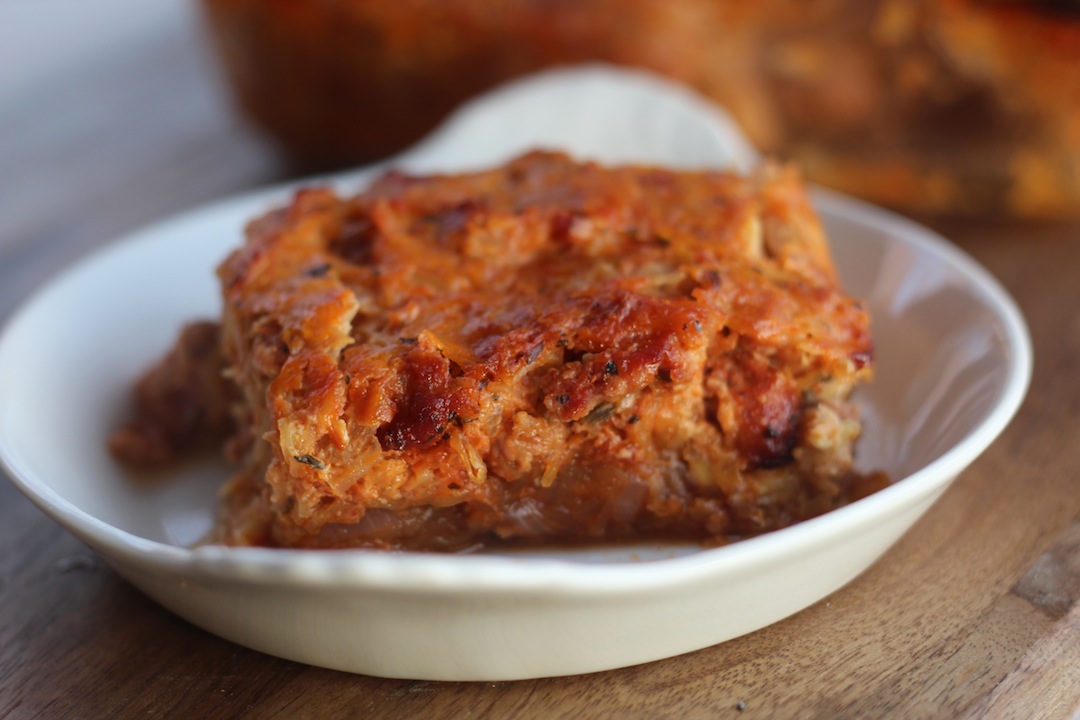 I want to eat this recipe for the rest of my life. Seriously. It's probably one of the best recipes I've ever made. Or tasted. I ate it for multiple meals and was extremely saddened when it was gone.
1 large spaghetti squash (about 600 grams)
1 pound italian sausage
½ yellow onion, diced
1 cup pizza sauce (no sugar added)
1 teaspoon dried basil
salt and pepper, to taste
3 eggs, whisked
(optional: add anything you like with pizza: veggies, basil, even cheese if you do primal)
Preheat oven to 400 degrees.
Cut spaghetti squash in half lengthwise. Place spaghetti squash cut side down on a baking sheet and bake for 20-25 minutes or until the skin of the squash gives when you press on it. Then reduce oven heat to 350 degrees.
Once squash is done cooking, remove threads and place in an 8x8 greased baking dish.
Place a large pan over medium heat. Add italian sausage and onion. Cook until pink no longer remains in the sausage and it is broken up into pieces.
Add pizza sauce, dried basil and salt and pepper to the pan and mix well.
Add sausage mixture to the 8x8 dish and mix well with spaghetti squash threads.
Lastly, add whisked eggs to the baking dish and mix everything together until you can no longer see the eggs.
Place in oven and bake for 1 hour or until the top of the mixture forms a slight crust that doesn't give when you press on it in the middle of the dish.
Let rest for 5 minutes before serving.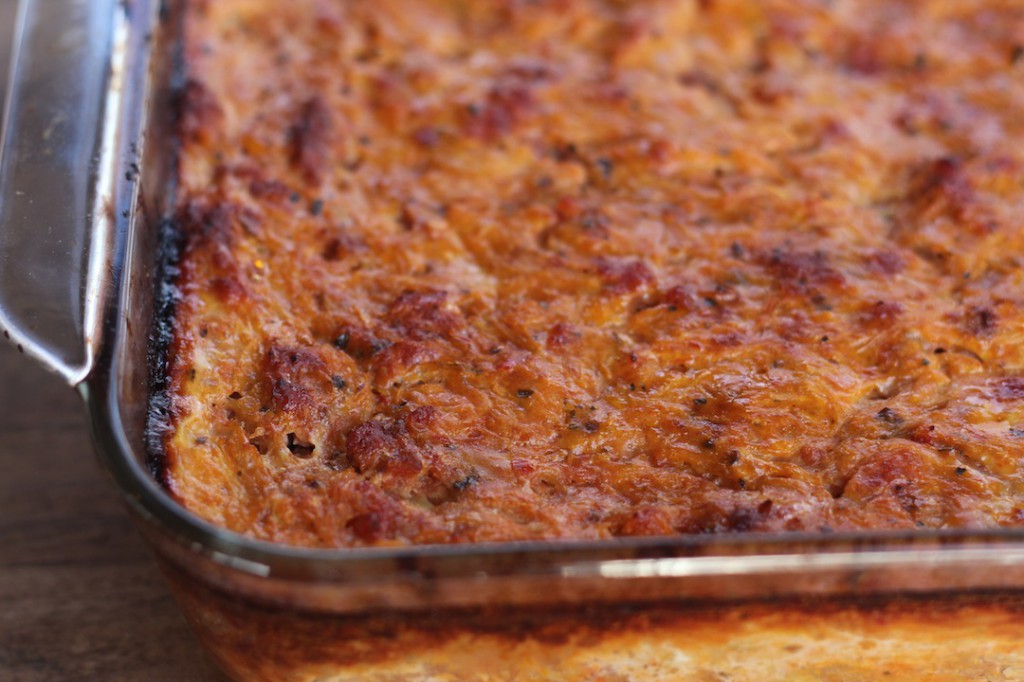 Aside from being the author of the PaleOMG blog, Juli Bauer is also a CrossFit coach. She has also published several cookbooks like "OMG. That's Paleo?" and "The Paleo Kitchen: Finding Primal Joy in Modern Cooking". For Juli, paleo cooking isn't just a trend. "All I really want out of this blog is to make you laugh and inspire you to eat something delicious. If you don't cook, then stop looking at food blogs while sitting at your desk at work. Go to the grocery store, buy fresh food and cook it. " Juli's easy-to-read recipes make the paleo diet digestible (pun absolutely intended), approachable, and non-intimidating.