BALSAMIC PORK RIBS WITH CABBAGE & APPLE
Author: Shan Cooper Date Posted:7 September 2016
---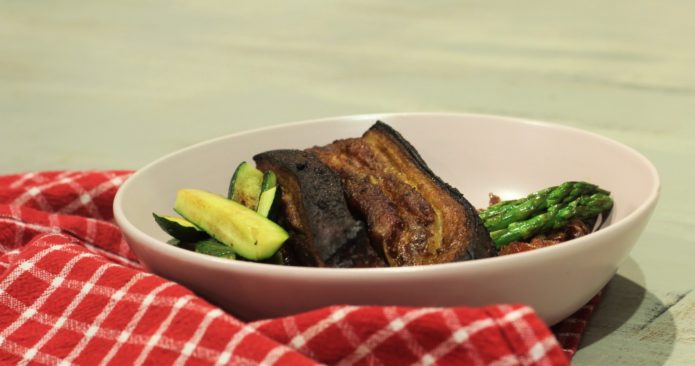 I'm not that into pork. Well except for bacon. Ok, and ham off the bone. Oh yeah, I love baby back ribs as well. Did I mention pork belly. How good is pork belly! Soooo maybe I don't mind a bit of pig in my life, I was mistaken. These are easy and delicious and the "cabbagey" (that's definitely NOT a word) apple goodness underneath is awesome! You are going to LOVE it. If you want your ribs to really crackle up on top you might want to score them before you cook them, rub a bit of salt on them and then whack them under the grill for 10 mins after they are cooked.
Ingredients:
salt & pepper to taste
1 tbs honey
1 tbs smoked paprika
1 tbs olive oil
2 tbs balsamic vinegar
1/4 red cabbage, shredded
1 lge green apple, cut into large cubes
3 large garlic cloves, roughly chopped
4 pork spare ribs
Procedure:
Preheat your oven to 160C. In a bowl mix the oil, paprika, honey, balsamic, garlic, salt & pepper. Add the ribs and mix well to coat then set aside. In a baking dish add the cabbage and apple, pop the ribs on top and drizzle over remaining marinade. Cover with foil and bake for 2hrs. Remove foil and increase temperature to 220C for 20 mins. Remove from oven and serve.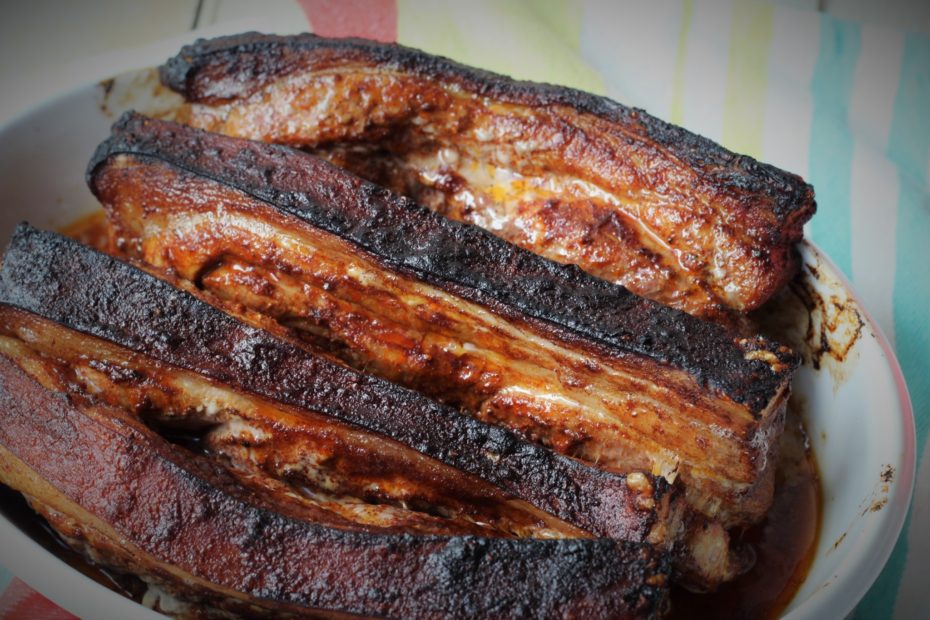 ABOUT THE AUTHOR
So who am I? My name is Shan Cooper. I have a food blog called MyFoodReligion. It is devoted to Pure Unadulterated Food. Food that is good for the body and the soul. Food that makes you feel good from the inside out. It is clean eating that is full of flavour! In terms of my qualifications in food, I have none but I love to cook it and eat it! I have done a lot of research into nutrition and various 'food religions' and love to learn about food, how our body's process it and respond to it. Ab's are made in the kitchen and you cannot out-train poor nutrition.
---
Leave a comment