Have you ever had Thai iced tea at an actual Thai restaurant? It's goooooooood. But honestly, a little too sweet for my liking. And believe me, I like sweet. But they must add 400 pounds of sugar per cup and as you may have heard in my recent Weekly Workouts post, sugar ain't too good when it comes to the waistline. So I made my own version, with less sugar, and LOTS of flavor. Plus I actually want to drink it and it makes me feel like I'm cool. Everyone cool is drinking tea these days. EVERYONE.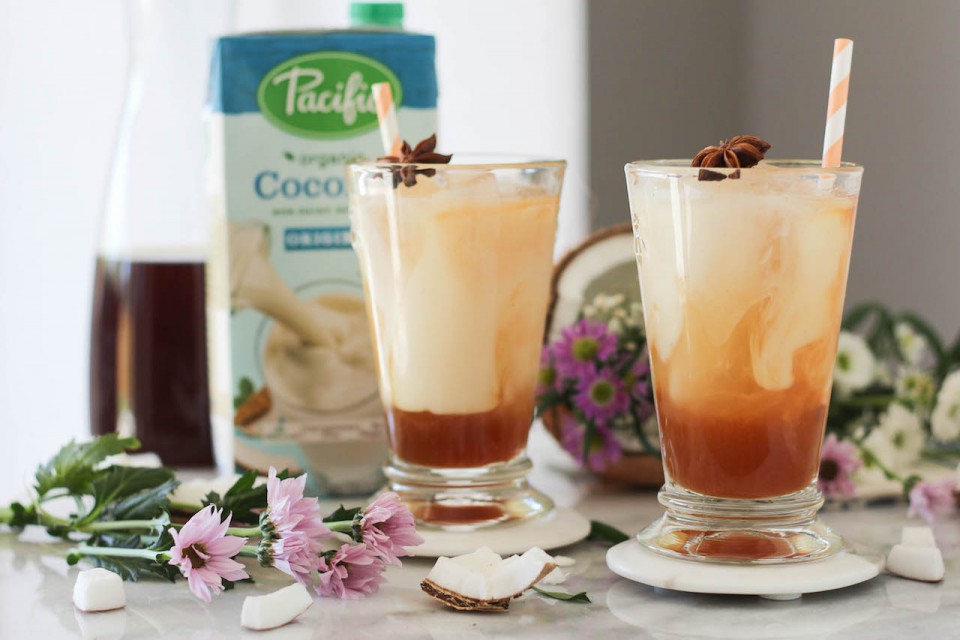 4 cups water
4 black tea bags
3 anise stars
1 cinnamon stick
2 whole cloves
⅓ cup maple syrup (or less, to personal taste)
20 drops stevia extract
½ teaspoon vanilla extract
Place 4 cups of water in a medium saucepan. Bring to boil then remove from heat and immediately add the rest of the ingredients for the tea and let steep for about 20 minutes and cool. Strain tea through a sieve into a container and place in the fridge to cool completely.
Once tea is cool, whisk together Pacific Foods Organic Original Coconut Milk, maple syrup, vanilla extract and vanilla beans.
Add ice to 4-5 glasses, fill each glass ¾ full with tea and top the other ¼ with coconut milk mixture. Mix to combine before drinking!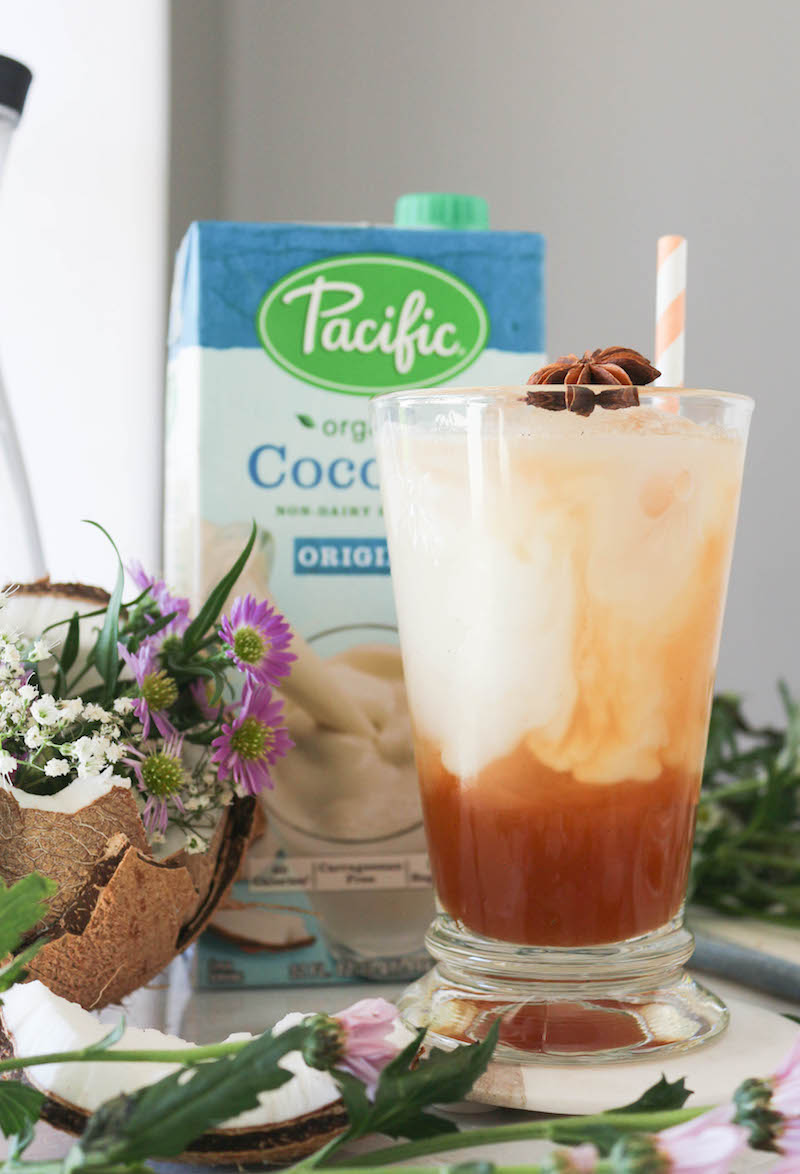 Aside from being the author of the PaleOMG blog, Juli Bauer is also a CrossFit coach. She has also published several cookbooks like "OMG. That's Paleo?" and "The Paleo Kitchen: Finding Primal Joy in Modern Cooking". For Juli, paleo cooking isn't just a trend. "All I really want out of this blog is to make you laugh and inspire you to eat something delicious. If you don't cook, then stop looking at food blogs while sitting at your desk at work. Go to the grocery store, buy fresh food and cook it. " Juli's easy-to-read recipes make the paleo diet digestible (pun absolutely intended), approachable, and non-intimidating.