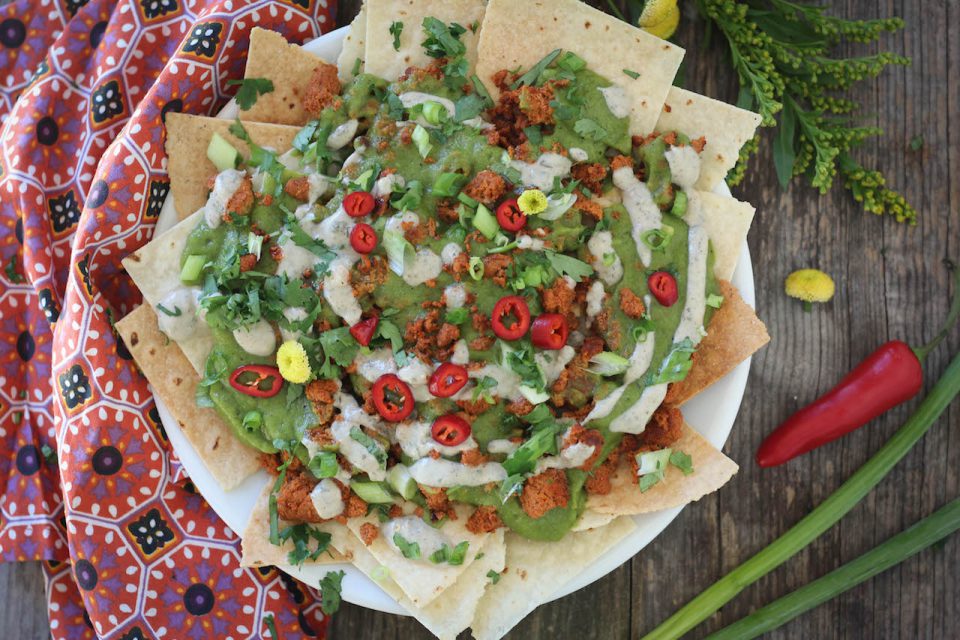 Ingredients
1 package Siete Tortillas (I used the almond flour ones), cut into fourths
coconut oil spray
couple pinches of himalayan sea salt
For the hatch green chile
4 hatch chiles, roasted, skin removed, seeds removed*
1 jalapeño, roasted, seeds removed*
¼ white onion, roughly chopped
2 garlic cloves
½ cup cilantro
½ lime, juiced
1 tablespoon honey
pinch of himalayan sea salt
For the other toppings
1 pound ground chorizo
Tessemae's Creamy Ranch Dressing
3 fresno peppers, sliced
green onions, sliced
cilantro, minced
Instructions
Preheat oven to 350 degrees. Place tortilla triangles on a baking sheet and spray with just a little bit of coconut oil spray then sprinkle with salt. Place in oven to bake for about 7 minutes, until slightly browned and crispy.
In a high speed blender, blend all the ingredients for the hatch green chile until smooth.
Cook chorizo in a medium saute pan over medium heat, breaking into small pieces, cooking until no pink remains.
Arrange chips on a plate, top with hatch green chile, chorizo, ranch dressing, fresno peppers, green onions, and cilantro. (I'm limiting my egg intake, so I didn't top these with eggs, but I recommend it if you tolerate eggs. It would be perfect on top!)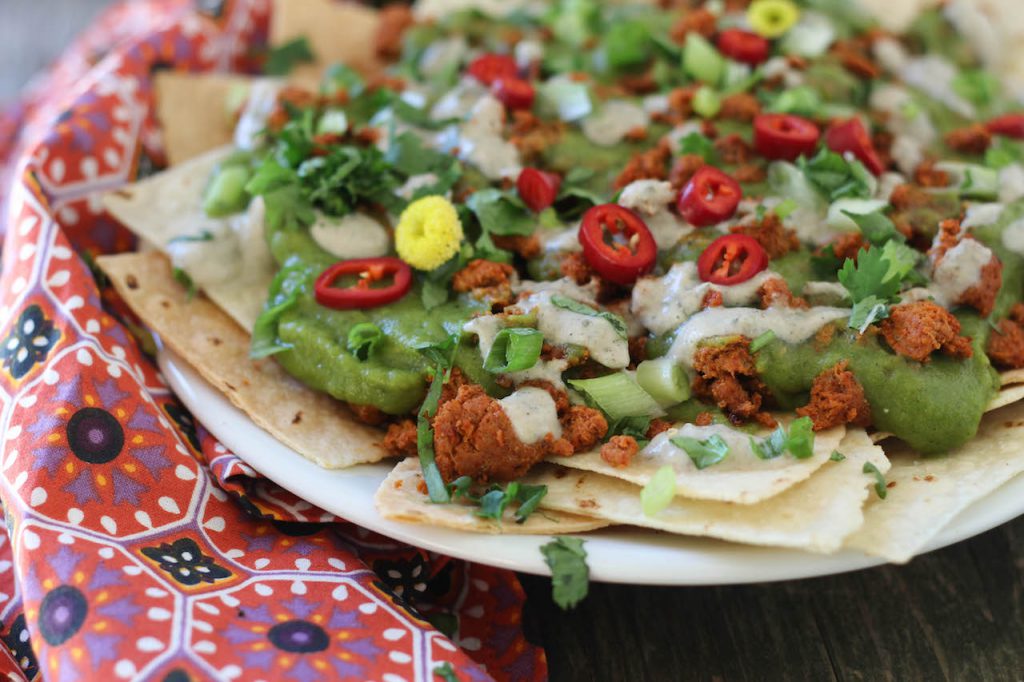 Notes
*If peppers aren't already roasted, just place them over an open flame on the stove top and cook until blacked on all sides. Once cool to touch, rinse underneath water to remove the skin and the seeds inside.
Serves: 3 - 4 persons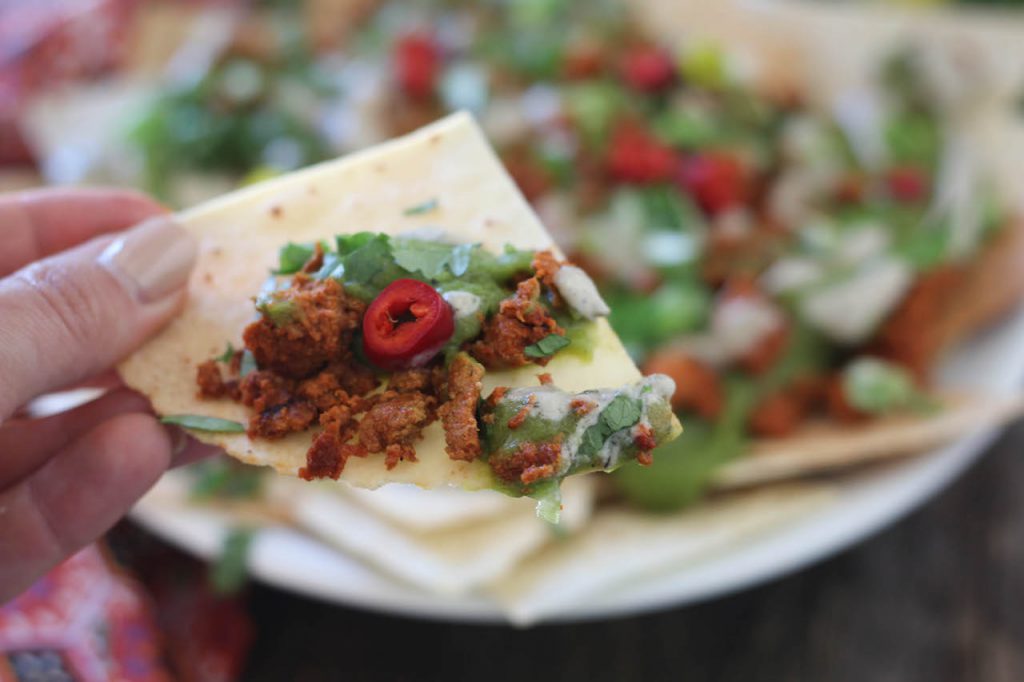 ABOUT THE AUTHOR
Aside from being the author of the PaleOMG blog, Juli Bauer is also a CrossFit coach. She has also published several cookbooks like "OMG. That's Paleo?" and "The Paleo Kitchen: Finding Primal Joy in Modern Cooking". For Juli, paleo cooking isn't just a trend. "All I really want out of this blog is to make you laugh and inspire you to eat something delicious. If you don't cook, then stop looking at food blogs while sitting at your desk at work. Go to the grocery store, buy fresh food and cook it. " Juli's easy-to-read recipes make the paleo diet digestible (pun absolutely intended), approachable, and non-intimidating.