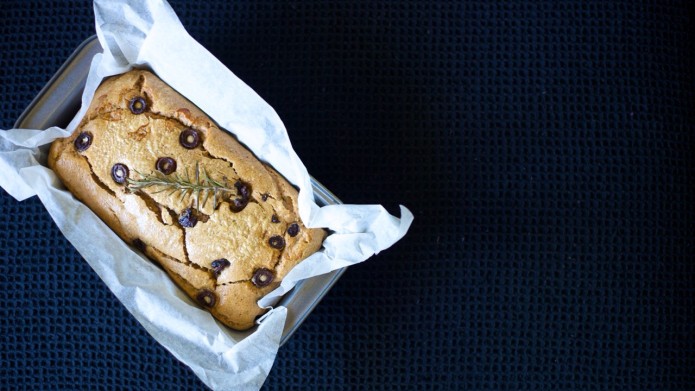 Sometimes you just need bread. Especially if you are making bone marrow, you need something to smear that gear on. Your finger just won't cut it in that instance. I tried. Fail. Just burnt my finger. Don't be a fool, make the bread. Save a finger.
This recipe is an adaptation of the amazing Brittany Angel. You can make a nut free version by swapping out the nut butter for something like sunflower seed butter or you could even use a couple of jars of Buttered Up and make a Gingerbread Bread or Chocolate Bread…. Obviously you would leave out the Rosemary & Olives because that would be WAAAYYYYYYY too much of a weird flavor combo but whatever floats your boat. Be a weirdo if you want.
5 eggs
1 3/4 cup nut butter (I used a mix of almond & sunflower seed)
2 tbs lemon juice
3/4 tsp bicarb soda
1/4 tsp salt
2 tbs chopped fresh rosemary
1/2 cup chopped & pitted olives
Instructions
Preheat oven to 170C and line a loaf pan with baking paper. Beat your eggs for 2-3 mins until they are light & fluffy. Add the nut butter, lemon juice, bicarb soda, salt & Rosemary. Mix for another 2-3 minutes on medium speed then stir through the olives. Pour the mixture into the loaf pan and bake for 45-50 minutes or until a skewer inserted comes out clean. After 25mins of baking cover the loaf loosely with foil to stop the top from burning. Allow to cool on a wire rank, slice & smear with whatever delicious condiment you can find.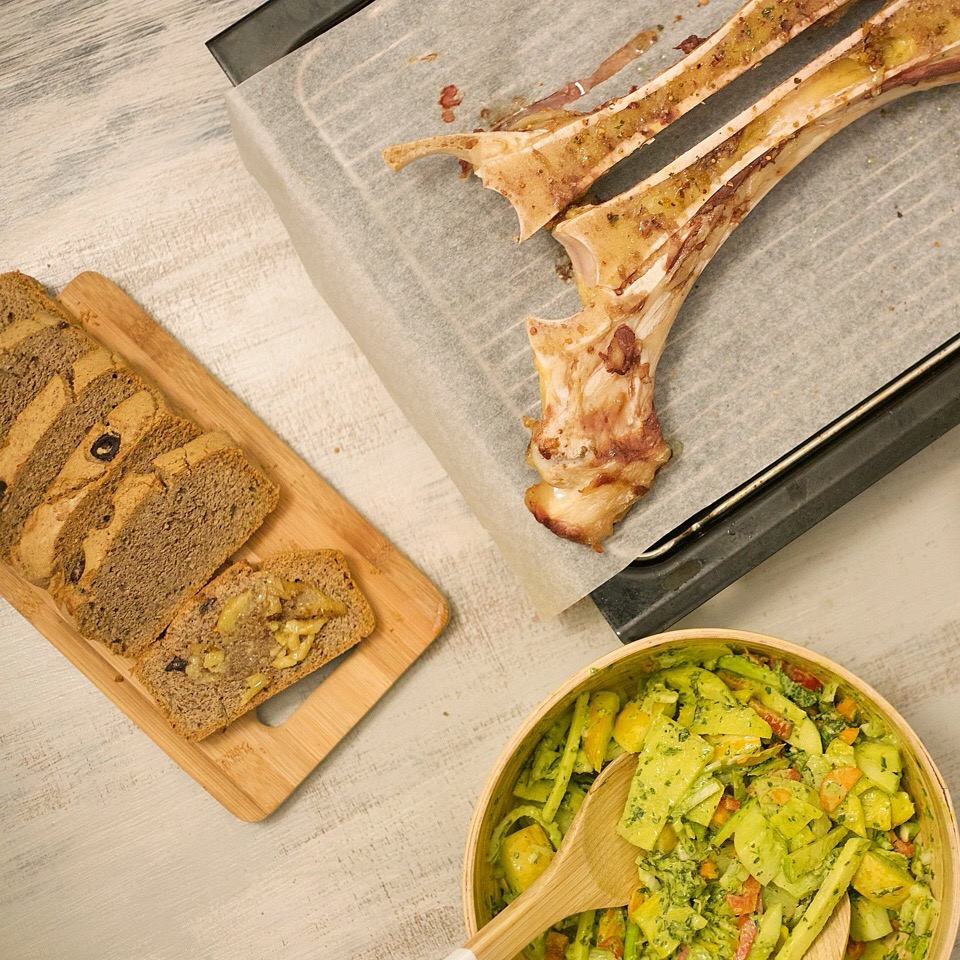 ABOUT THE AUTHOR
So who am I? My name is Shan Cooper. I have a food blog called MyFoodReligion. It is devoted to Pure Unadulterated Food. Food that is good for the body and the soul. Food that makes you feel good from the inside out. It is clean eating that is full of flavour! In terms of my qualifications in food, I have none but I love to cook it and eat it! I have done a lot of research into nutrition and various 'food religions' and love to learn about food, how our body's process it and respond to it. Ab's are made in the kitchen and you cannot out-train poor nutrition.