Seared Duck Breasts with Blood Oranges
Author: Stacey and Matty Date Posted:16 February 2017
---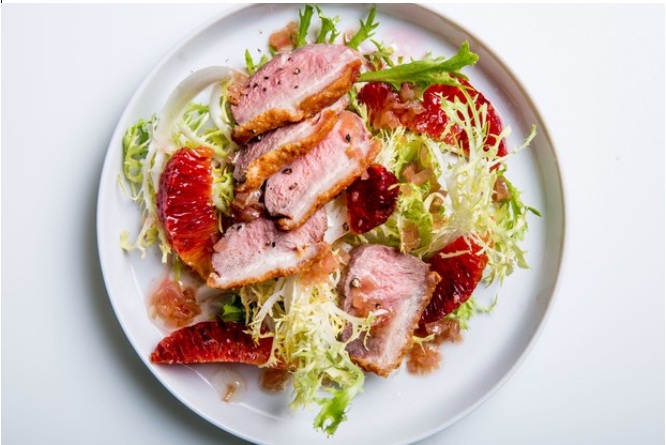 RECIPE OF THE WEEK
SEARED DUCK BREASTS WITH BLOOD ORANGES
Cooking Tip: Place your salad greens in a resealable plastic bag with paper towel in the fridge. The paper towel will soak up excess moisture and will keep the greens crisp and delicious.
Training Tip: Spend 5 mins a day activating muscle through body building style posing. Learning to flare your lats, activate your pecs and the short head of your bicep could save you from neck and shoulder injuries. Along with learning to activate all of the bodies muscles, this will give you amazing body awareness and control!
ABOUT THE AUTHORS
Matty and Stace from The Chief Life are driven to educate and assist you with your health, nutrition and fitness related goals. They are both CrossFit coaches, have heaps of skills with nutrition and Stacey is a Dietitian with almost 10 years of experience. If you want to know how to get the most out of yourself through quality nutrition, we can help! Head to thechieflife.com for more info, to get in touch or to order your personalised meal plan or training program. We create the plans so all you have to do is make it happen! "Stop thinking about it and go be about it".
---
Leave a comment